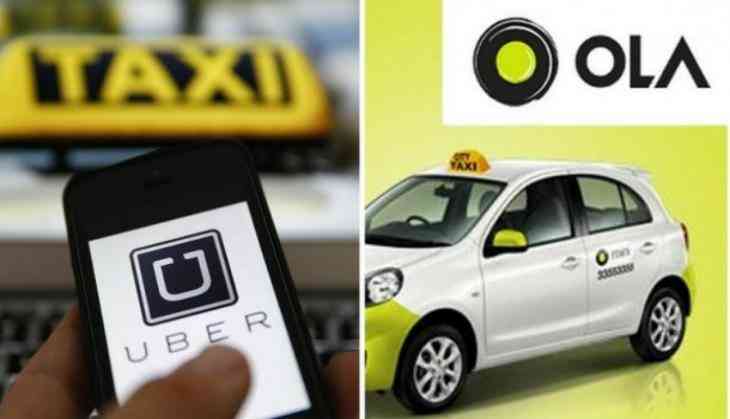 The Uber and Ola App-based cabs driver started their an indefinite strike from Sunday midnight. The drivers from across the nation had join the indefinite srike. The drivers of the Ola and Uber have put forth a set of six demands in front of the aggregators. The cummetors in Mumbai, New Delhi, Bengaluru, Hyderabad and Pune are set to face tough times today. The MNS's transport wing Maharashtra Navnirman Vahatuk Sena (MNVS), has organised the strike.
On March 22, the Ola and Uber drivers who say their platforms have become "places of low pay and foul play" plan to gherao the Parliament building demanding government intervention in the matter.
The drivers from Hyderabad will also join hands in the nationwide strike. The MNS's transport wing Maharashtra Navnirman Vahatuk Sena (MNVS), has threatened the aggregators to fulfill thier because the drivers are suffering due to falling business. It also claimed that it has received support from most of the union of app-based cab drivers.
"In Maharashtra farmers are committing suicide as they were unable to repay the loan taken by them. Similarly, the drivers of Ola-Uber will start committing suicide. The banks have seized vehicles of several Marathi drivers, as they failed to repay loans," said Nitin Nandgaokar, another leader of MNVS.
As per Ola and Uber cabs aggregators promise made to drivers, the MNVS mainly demands that the driver must be given an assured business of 1.25 lakh per month. "Ola and Uber had shown the dream of the monthly income of Rs1.25 lakh, but now they are barely getting Rs20,000 to Rs30,000, making it difficult for the drivers to run the show," said Naik
MNVS had announced one day protest on Monday but later in a press conference, the union said to go on 'offline protest' for an indefinite period.
However, both Ola and Uber aggregators denied commenting on the matter.
"Everyday drivers log in on their mobile to accept bookings, but in this 'offline protest' they will neither log in nor accept the bookings," said Sanjay Naik, president of MNVS.
According to the union, a majority of the drivers own diesel tourist taxis, which won't able to run more than a year, if the government implements the new Maharashtra City taxi rules 2017. They will have either to convert it into Compress Natural Gas (CNG) fuel or sell it off.
Also read: Ola, Uber cab drivers threaten unspecified strike from Sunday midnight