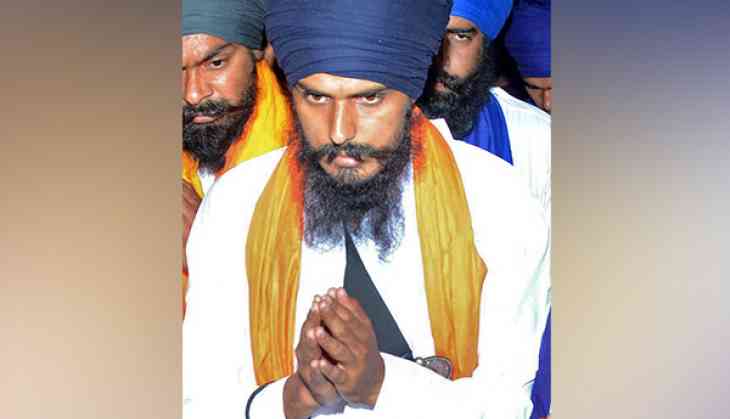 The Punjab government on Tuesday told the Punjab and Haryana high court that the National Security Act (NSA) has been invoked against Amritpal Singh, the fugitive pro-Khalistani leader. Punjab Advocate General Vinod Ghai told the high court in a hearing that a search for the Waris Punjab De leader is on.
"We were armed but we refrained from using force. Some matters are so sensitive, that can't be explained in court. We are doing a good job in action against Amritpal. NSA has been imposed on him," the AG told the court.
Amritpal's lawyer told the court that Amritpal Singh's father Tarsem Singh was present in court and wanted to address it. To this, the court said that since Singh's father was not a party before it he cannot be heard and if he wanted to submit something, he should file an application.
The court was adjourned till the next hearing slated to be after four days. It also sought a fresh affivdavit from the government. Punjab Police on Saturday launched an operation against Amritpal Singh and his aides. The police said that a total of 114 arrests have been made in the case so far, and said that there is a strong suspicion of ISI angle and foreign funding.
Previously, the central agency sources informed that the authorities arrested Daljeet Singh Kalsi alias Sarabjeet Singh Kalsi, an alleged advisor and financer of Amritpal Singh, on Sunday. The vehicle used by 'Waris Punjab De' chief Amritpal Singh for his escape was also seized by Punjab Police, along with several other vehicles and ammunition.
Meanwhile, a heavy police force has been deployed outside Amritpal Singh's residence in Jallupur Khera village in Amritsar. Security has also been enhanced across the state, as per the police. The police also conducted flag marches in various parts of the state to maintain law and order and instill confidence among people.
Jalandhar Commissioner Kuldeep Singh Chahal, on Saturday late evening, confirmed that the radical leader had been declared a "fugitive".
The police action came almost over three weeks after Amritpal's supporters clashed with uniformed personnel at the Ajnala police station on February 23 on the outskirts of Amritsar, demanding the release of one of Amritpal's close aides, Lovepreet Toofan.
Thousands of his supporters stormed the Ajnala police station, flashing swords and high-calibre firearms and threatening the police with dire consequences if they did not release Lovepreet Toofan, who was arrested for allegedly assaulting and abducting a man.