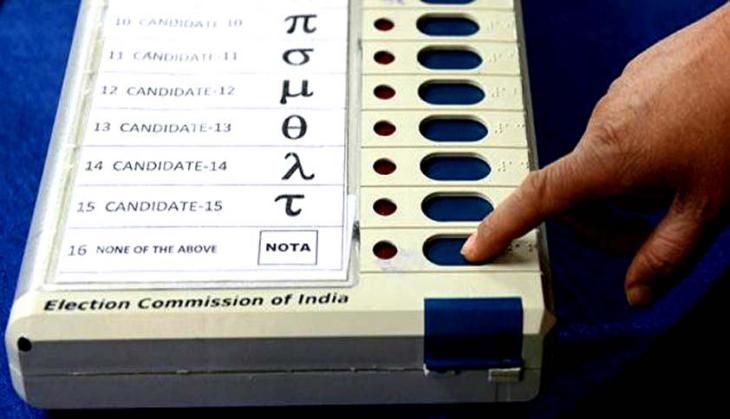 The latest round of assembly elections has come to an end. And political parties across the nation are either celebrating their victories or nursing their wounds. While every state (and one Union Territory) has picked a clear winner, it seems that a large number of voters in these areas are unhappy with the choice of candidates in their respective seats.
Of the five states that went to polls, election data from four states revealed that more than 1% of the voters had opted for the 'None of the Above' option.
The impact of NOTA can be gauged in those seats where the winning candidate did so with a narrow margin.
For example: In Puducherry's Karaikal South constituency, KAU Asana of the AIADMK won his seat, after defeating AMH Nazeem of the DMK by merely 20 votes. The count of NOTA in this particular constituency was a startling 803.

NOTA in Puducherry's Karaikal South constituency
While Puducherry showed the highest NOTA figures - in proportion to the number of voters (1.7%) - only 0.5% of voters in Kerala picked this option.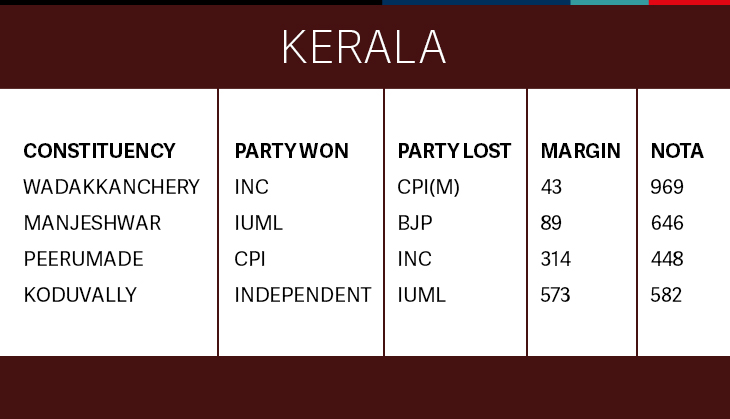 NOTA in Kerala constituencies with low victory margin

To many, the 1% mark may appear to be a minuscule figure. But in the case of a populated state like West Bengal, this means over 8 lakh voters. A total of 8,31,845 to be accurate.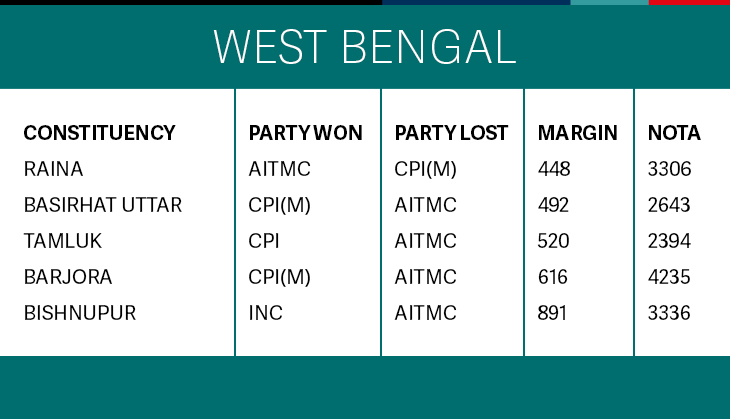 NOTA in West Bengal constituencies with low victory margin
NOTA in Tamil Nadu constituencies with low victory margin
A total of 5.61 lakh in Tamil Nadu pushed the last button on the Electronic Voting Machines - 1.3% of the voters rejected the candidates. The NOTA figures in Assam were 1.1% - ie. 1.89 lakh people.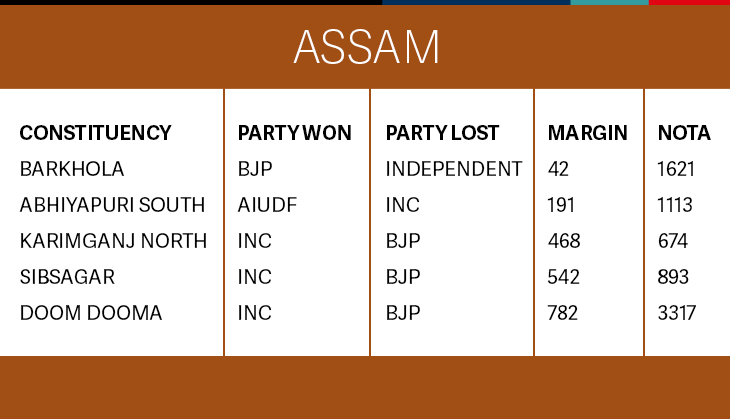 NOTA in Assam constituencies with low margin victory
How much power does the NOTA wield?
In reality, the NOTA option has no electoral value.
Even if the maximum number of voters choose the NOTA option, the candidate that gets the most of the remaining votes will be declared the winner.
However, the NOTA gives the voters the power to express dissatisfaction with the candidates or parties in the fray - and forces political parties to play clean and nominate better candidates.