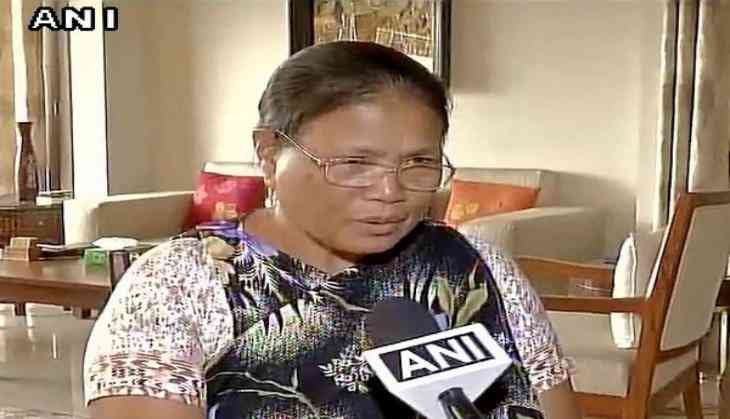 Responding to the Delhi Golf Club's eviction of a woman from the north east for allegedly not adhering to prescribed attire, women activists on Tuesday condemned the club for making the north eastern community feel like 'foreigners' in their own country.
Woman activist Subhashini Ali told ANI, "Such inhuman practices existed only in the colonial times, where we saw boards barring 'Indians and dogs'. It is shameful to know that such mentality continues to exist in well-know clubs. The woman was wearing her traditional dress and there was no need to insult her. This way, north-eastern people are being made to feel like foreigners in their own country and this is very dangerous."
Another activist Nirmala Samant said, "The National Commission for Women ( NCW) should take up the matter for enquiry and send a notice to the Delhi Golf Club. It is disgusting to insult someone on their attire and this shows the sick mindset of the people."
In a shocking incident on June 25, an elderly woman from Meghalaya, Tailin Lyngdoh, was allegedly asked to leave the Delhi Golf Club for wearing a traditional Khasi dress and told that she 'resembled a maid'.
Lyngdoh was allegedly asked to leave the dining hall as maids were not allowed.
"They were very rude. I felt ashamed and angry. I was wearing the traditional Khasi dress-Jainsem, and they told me this dress was not allowed. They also told me that I look like a Nepali. I have been too many other countries, but this has never happened to me. Surprised to know that this has happened here in Delhi!" she said.
Lyngdoh is a governess to the health advisor of the Assam Government, Dr. Nivedita Barthakur, who was also invited for lunch at the Delhi Golf Club by a member.
Speaking to ANI, Barthakur said even after she explained to them that Lyngdoh is from Meghalaya and is wearing her traditional dress called-Jainsem, the Delhi Golf Club still objected to it.
"Nine members were invited for lunch, including my governess, by a long standing member of the Delhi Golf Club. When we reached there and sat at the table for about 10 to 15 minutes, this gentleman, who is a manager I believe, and a lady, walked over to Lyngdoh and told her to leave the table saying she looked like a maid. When we all interjected and asked them the reason, they repeatedly said she looked like one and her attire too speaks of it. I explained to them that she is from Meghalaya and is wearing her traditional attire called- Jainsem, but they still objected it. We were all shocked and had to leave the place," said Barthakur.
Barthakur further said that Lyngdoh has travelled to London and UAE earlier wearing the Jainsem, but never faced any trouble there.
-ANI