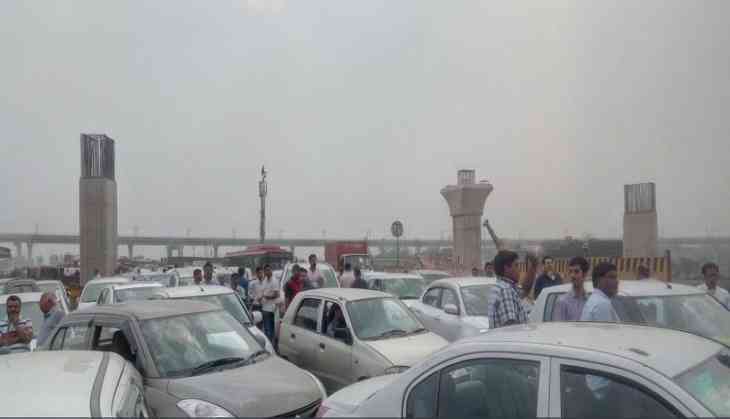 Noida Class 9th girl named Ikisha Raghav Shah, who committed suicide at her residence have sought a CBI to look into the matter. Her parents have filed a complaint alleging that their daughter was sexually harassed by the two teachers of Delhi's Ahlcon Public School, one of whom is a woman, the police said on Wednesday.
Ikisha's parents and a group of people including the family members, all are protesting against the school and demanding for the CBI probe into the matter. They all have blocked the NH-24 in protest over suicide by a 15-year-old student of Mayur Vihar-Phase-I's Ahlcon Public School.
Parents of 15-year-old #Noida girl who committed suicide alleging sexual harassment, block the Noida-Delhi route opposite Mayur Vihar phase 1. Massive jam witnessed. @HTNoidaGzb @htTweets pic.twitter.com/npB7kQNZhr

— Vaibhav (@Vaibhav_Rptr) March 22, 2018
The victim's father told that no arrests have been made against the accused. He also said that no arrests have been made against the accused. He asked that they thought that his daughter has lied about the harassment by teachers. The father also asked that 'is Police is under the pressure or did they take bribes? The parents only want the justice and also CBI probe.
As per the reports, CBSE has demanded a report from Mayur Vihar's Ahlcon school whose Class 9 student committed suicide over alleged sexual harassment.