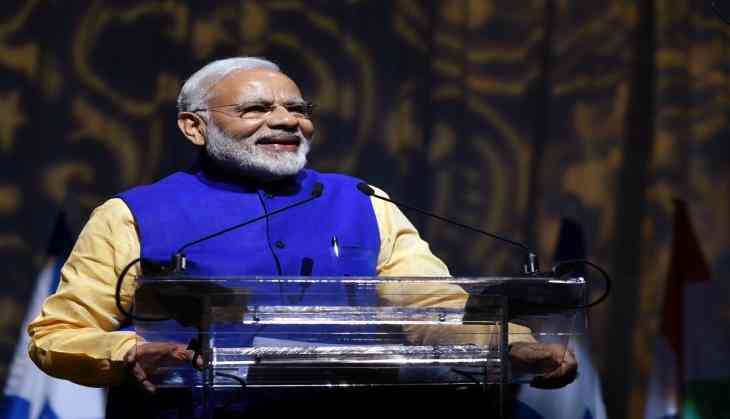 The Ministry of Home Affairs ( MHA) on Monday issued notice to states directing that no bouquet should be presented to Prime Minister Narendra Modi during his tours within the nation.
The Home Ministry in its notice further directed that at best, a flower along with a khadi handkerchief or a book may be presented to welcome the dignitary.
The notice requested all states and UTs to suitably sensitise all concerned to ensure strict compliance of the above instructions.
Last month, on June 17, Prime Minister Narendra Modi requested people to gift him a book rather than a bouquet.
Prime Minister Modi had said, "I believe that reading and knowledge should not be limited only to work related aspects. It should help develop habits of social responsibility, service to the nation and service to humanity. It should cure the evils in society and nation. It should spread the idea of peace along with respect for unity and integrity of the nation. Such a move can make a big difference."
-ANI