In a surprise move, BJP leader Navjot Singh Sidhu today resigned from Rajya Sabha amid rising speculation that he could join Aam Aadmi Party.
The resignation of 52-year-old Sidhu, who was nominated on 22 April, has been accepted by Chairman Hamid Ansari with immediate effect.
Interestingly, Sidhu's wikipedia page already says that he is a member of the Aam Aadmi Party.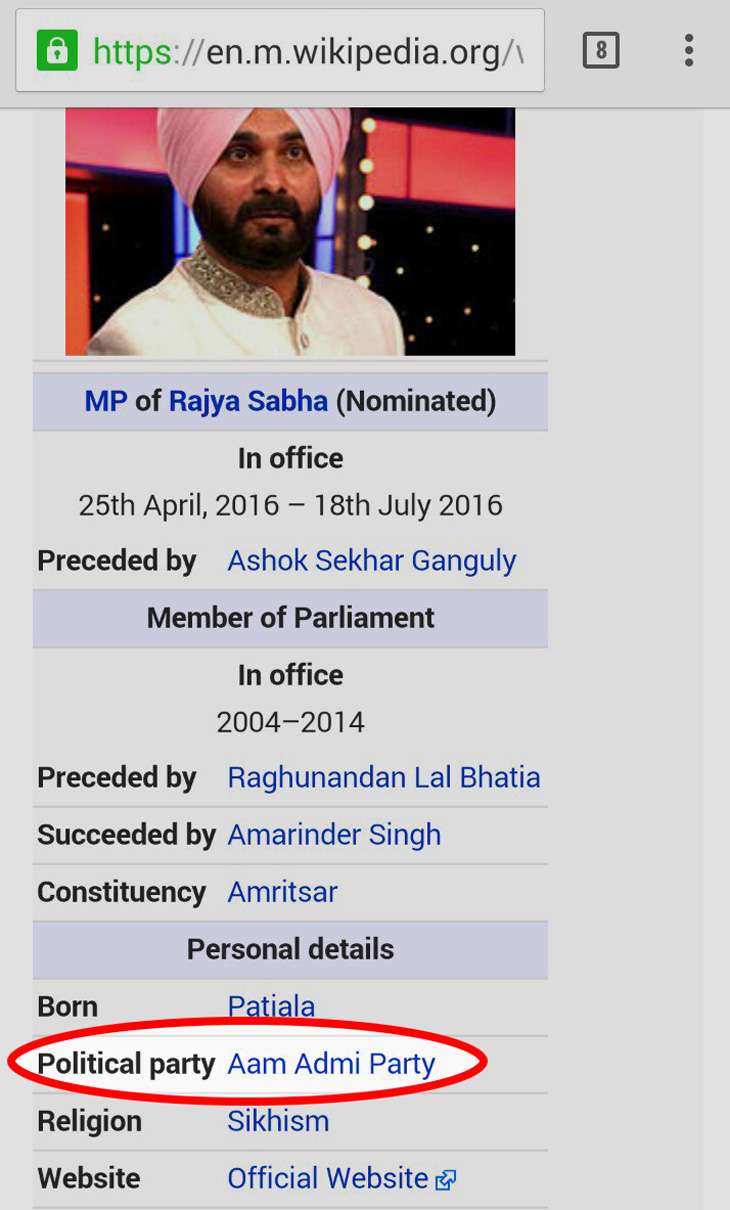 Sidhu said his nomination in the Upper House was a mere burden, adding that the purpose behind it stood defeated now.

In a statement released today, Sidhu said, "At the behest of the hon'ble Prime Minister, I had accepted the Rajya Sabha nomination for the welfare of Punjab. With the closure of every window leading to Punjab, the purpose stands defeated. It is now a mere burden. I prefer not to carry it. In the war of right or wrong, you can not afford to be neutral rather than being self centered. Punjab's interest is paramount."

Signaling major developments ahead of the assembly polls in Punjab, Sidhu earlier today tendered his resignation from the Upper House.

The former cricketer, who was thrice a Lok Sabha member from the BJP, was asked to step away from contesting the polls in Amritsar during the 2014 general elections to make way for the fellow member Arun Jaitley.

Jaitley, however, lost the election to Congress leader Amrinder Singh.