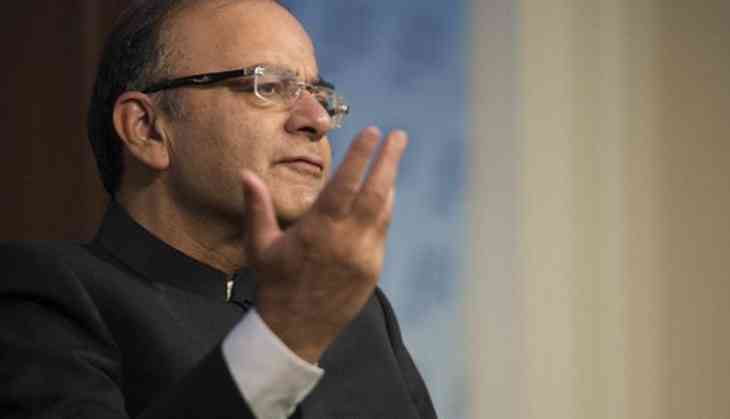 Finance Minister Arun Jaitley (file photo)
Finance Minister Arun Jaitley has spoken over the freedom of speech on the occasion of the National Press Day on Friday. He said that people who criticise others can't complain about that their freedom of speech was in danger. He also said that emergency can't be reimposed again as it would collapse as technology does not permit press censorship any longer.
Jaitley find difficult to understand that those people who are criticising for the seven days a week how their freedom of speech can be in danger?
He has spoken about the press freedom during the celebration of National Press Day, organised by the Press Council of India.
"The biggest challenge for the media is to retain its credibility so that it continues to be an opinion maker," said Jaitley. He said this due to increases cases of fake news and paid news.
During the event, Jaitley gave away the National Awards for Excellence in Journalism, presented by the Press Council of India (PCI).
Jaitley also said that 'With multiple (media) forums now available, nobody can seriously complain my speech is in danger." He added that neither the viewer, reader, nor any common man can complain that they can't express their feelings as there are lots of alternatives available which allow them to express themselves.
Jaitley has responded to the allegations of the oppositions who were claiming the freedom of the press is under threat in the country.
The minister conferred the Raja Ram Mohan Roy Award to the chairman of the Hindu publishing group, N Ram, at the event.
-With PTI inputs