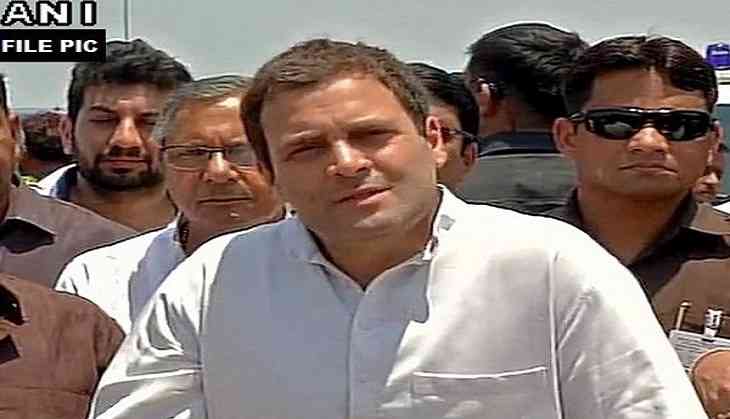 Responding to Patidar leader Narendra Patel's claim of being offered Rs 1 crore to join the Bharatiya Janata Party (BJP) in poll-bound Gujarat, Congress Party vice president Rahul Gandhi said the state is "priceless", and cannot be bought at any cost.
"Gujarat is priceless. It has never been bought. It can never be bought. It will never be bought," he tweeted.
In a major development ahead of the assembly elections in Gujarat, Patidar leader Narendra Patel alleged that he was offered Rs 1 crore by BJP leader Varun Patel, adding that he had already received Rs. 10 lakh as token money. However, the latter refuted the claims and said "He (Narendra Patel) should have conducted the press conference after taking Rs 1 crore rather than 10 lakh."
Another Patidar leader, Nikhil Sawani, who resigned from the saffron party also claimed that although he had not received any money while joining, he had "heard a lot about money being offered to conveners and others."
-ANI