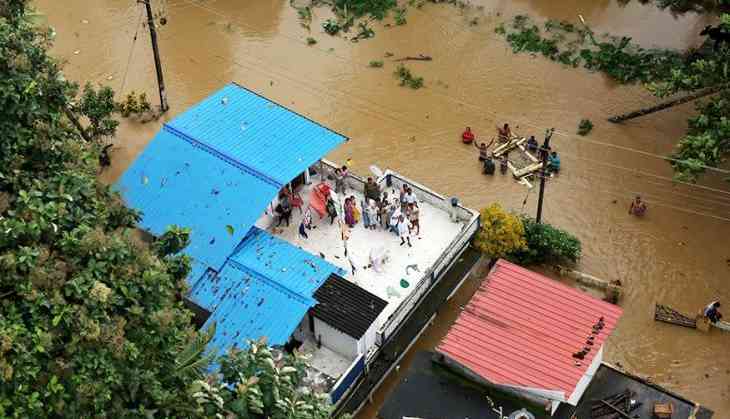 A Mumbai-based NGO has started a campaign to collect food and other items here to help the flood victims in Kerala.
It has formed 12 collection centres across the city where citizens can donate food, clothes and other items which would be sent to the flood-affected people, NGO Muse founder Nishant Bangera said.
"We have collaborated with 'anbodu kochi', a Bengaluru -based organisation that is sending relief material to Kerala," Bangera said.
The items collected at the centres here would be airlifted to Kochi by the Indian Air Force, he said.
"We have two truck loads of material, like ready-to- eat food items, toiletries, medicines and clothes," Bangera said.
He said those willing to help the flood victims with food and other items could contact him on the mobile number: +91-9833500987.
The Kerala floods have left 357 people dead since May 29, when the south west monsoon hit the southern state, according to authorities.
Over 3.53 lakh people are in 3,026 relief camps across Kerala after the rains savaged the state.
Agriculture crops in over 40,000 hectares have been destroyed, the authorities said.
More than 1,000 houses are fully destroyed and 26,000 suffered partial damage, they said.
Officials said 134 bridges and 16,000 km of roads were also completely destroyed, causing a total loss of Rs 21,000 crore.
Prime Minister Narendra Modi, who reviewed the flood situation in the state at a high level meeting in Kochi, yesterday announced an ex-gratia of Rs 2 lakh per person to the kin of those killed and Rs 50,000 to the seriously injured people from the Prime Minister's National Relief Fund.
(PTI)