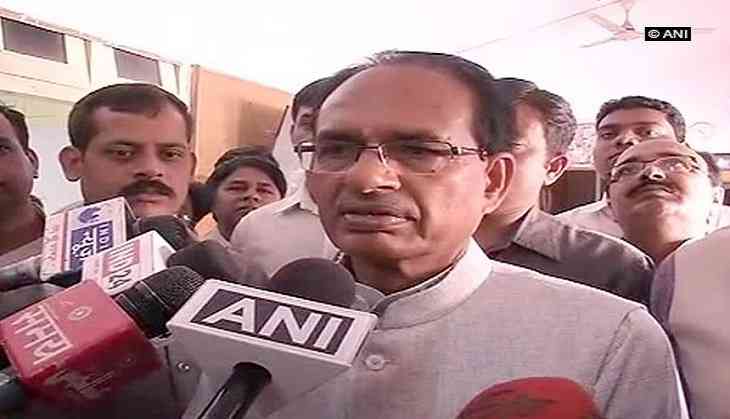 Madhya Pradesh Chief Minister Shivraj Singh Chouhan recently motivated women to become self-reliant and referred to many business ventures started by women self-help groups.
Yesterday, Chouhan, while interacting with the people of the state through a program of Aakashwani 'Dil Se,' discussed about various measure taken by the government for the up-liftment of the women in all positive measures.
Madhya Pradesh Chief Minister said, "22 lakh families have been associated with two lakh SHGs, which have received loan about Rs. 1800 crore. Nearly, 1.50 lakh female members of SHGs have formed Lakhpati Club and have come out of poverty. These SHGs would be made more effective and economically powerful."
"The government will give matching grant equivalent to the capital money saved by women SHGs enabling them to take up micro finance activities. This will be launched in one selective district as pilot project," he said.
"A loan of approximately Rs 18 crores has been given to two lakh self-help groups organized by 22 lakh families. Through this, all self-help groups will be strengthened. Also, through the portal the achievements of these groups will also be mentioned," the Chief Minister added.
Referring to Lado Abhiyan for discouraging child marriages, Chouhan informed that about one lakh child marriages have been prevented. He praised Pooja of Kachnara in Mandsour district who went to court and got her marriage nullified. He gave out examples about Kumari Kajal Baiga of Mandla district who foiled attempts for her forced marriage. He said that "education of daughters is the responsibility of the State Government. All steps have been taken for this."
Hailing over the medical care for women in the hospital, Chief Minister said that the number of deliveries in hospitals has increased from 26 percent to 86 percent.
"The maternal mortality rate of the year 2005-6 has come down from 335 to 221. The number of deliveries in hospitals has increased from 26 percent to 86 percent. Also more recruitment of women in police and child development scheme will be implemented soon.
-ANI