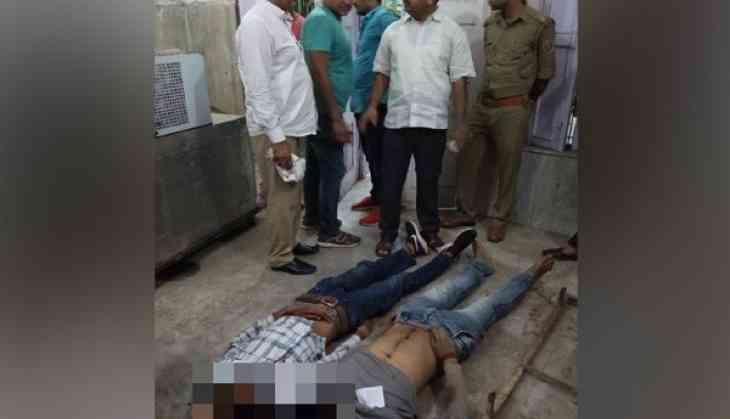 Two criminals with a bounty of Rs 25,000 each on their heads were gunned down in Uttar Pradesh's Meerut city on Tuesday.
The criminals were gunned down in an encounter with Meerut Special Task Force (STF) in a jungle area at Meerut's Kanker Khera area.
"These criminals were previously accused of killing a bride travelling on Meerut Highway," said Senior Superintendent of Police, Abhishek Singh.
(ANI)