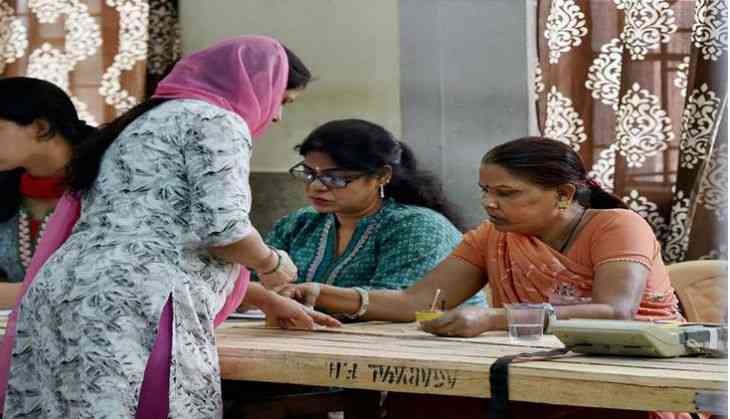 The BJP could be headed for a landslide victory in the Delhi municipal polls with two exit polls predicting the party finishing way ahead of the Aam Aadmi Party and the Congress with over 200 of the 270 wards where polling was held yesterday.
Going by the projected figures, the AAP could well be staring at a rout on its home turf, barely two years into its rise to power bagging a staggering 67 of the 70 Assembly seats, while the Congress' attempt to regain ground may come a cropper.
According to the India Today-Axis exit poll, the BJP may bag anything between 202 and 220 seats, while the AAP and the Congress will score something around 23-35 and 19-31 respectively.
The CVoter-ABP exit poll claimed the BJP was likely to sweep Delhi with 218 seats, limiting the AAP and the Congress to 24 and 22 seats respectively.
While the exit polls are predicting mega victory for BJP, Chief Minister of Delhi Arvind Kejriwal on 23 April, the polling day, alleged that reports of EVM malfunctioning were surfacing from all over the Capital.
The chief minister tweeted, "Reports from all over Delhi of EVM malfunction, people wid voter slips not allowed to vote. What is SEC doing?"
The national capital witnessed a overall turnout of 54 per cent.
- - With PTI inputs