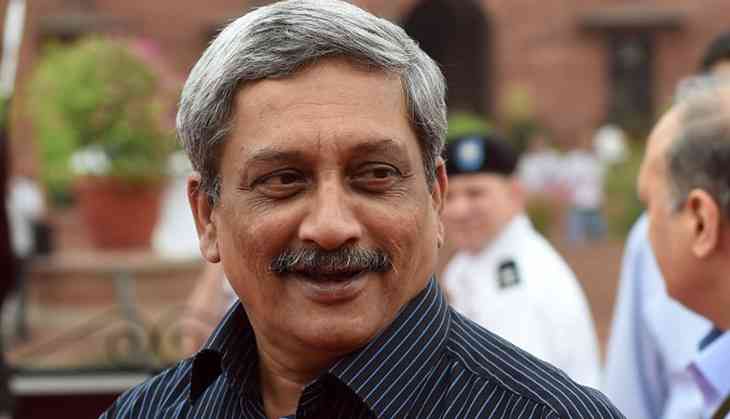 The 50-year-old man arrested for desecrating religious symbols, including holy crosses, in Goa was indoctrinated against idol worship allegedly by a group of Israeli inmates when he was lodged in a prison here, Chief Minister Manohar Parrikar told the legislative assembly today.
According to police, Francis Pereira, a taxi operator arrested last week, has "confessed" to desecrating 113 religious symbols including holy crosses, in Goa in the last 14 years.
"When he was serving a three-year jail term at Aguada prison in an attempt to murder case, he had met a group of Israeli inmates who told him that idols should not be worshipped as there are souls trapped in them," Parrikar said.
He was responding to a calling attention motion by the opposition on a series of incidents of defilement of religious symbols in Goa, some of which took place in the last fortnight.
When he was released from jail, the first thing Pereira did was to break the altar at his house, the CM said, quoting from what he said was his "confessional" statement given to the police.
Parrikar said the accused told the police that "Osama bin Laden (Al-Qaeda founder), Saddam Hussain (former Iraqi president and Veerappan (sandalwood smuggler) were his role models".
Opposition members, however, suspected there could be more than one person involved in the crime.
The chief minister said the accused was operating alone and "his mission was to free souls trapped in religious statues".
"He was the lone operator but we are not ruling out the involvement of more people."
The accused, he said, would move around in his taxi with a hammer weighing 5 kg and used it to break religious structures.
Parrikar said Pereira once tried to break a statue of Maratha warrior king Shivaji Maharaj, installed in Farmagudi, a village 30 km from his place, but failed in his attempt.
The chief minister said the police have booked him under various IPC sections, including 153 (A) - which deals with promoting enmity between different groups.
-PTI