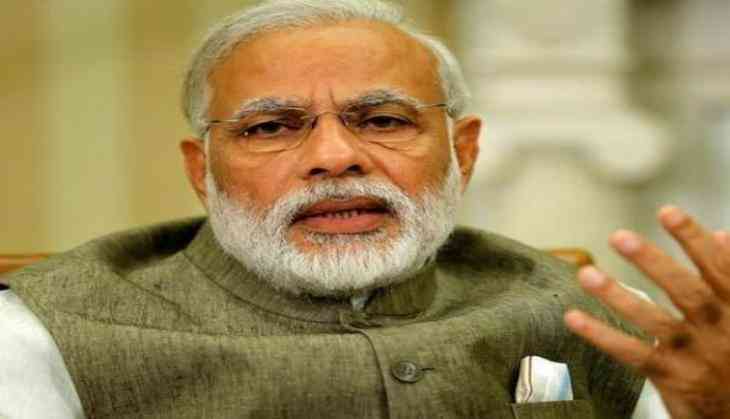 In a shocking incident, an unidentified persons allegedly chopped off the head of the father of BJP worker. According to the report the murder of Ramchandra Yadav, 65, was said to be a tiff over the naming of a square on the outskirts of the city after Prime Minister Narendra Modi.
However, the Bihar police on Saturday refuted the reports that the beheading Yadav is linked with the naming of private land after PM Narendra Modi.
Satya Veer Singh, SSP on the killing of a man in Darbhanga, said, "It was due to an old land dispute and has no connection with the naming of chowk, they named their private land as Narendra Modi Chowk. Batons were used to injure the deceased's son. There is no tension in the village."
Bihar Deputy CM, Sushil Modi, also denied the reports saying the man was killed for naming Modi Chawk as totally false. Sushil Modi, tweeted, " Totally false that murder in Darbhanga case of naming Modi Chawk. The case of the land dispute.Board was put long back, Murder has nothing to do with Board.
The Kamalesh Yadav son of deceased Ramchandra Yadav, is the BJP chief of Behala Panchayat.
Kamlesh Yadav had told reporters "a chowk (square) at our native village of Bhadavan in Sadar police station area had been named after Narendra Modi two years ago". "Yesterday, local RJD supporters, who had been opposed to the naming of the square after Modi, tried to remove the plaque bearing the name of the square. When we protested, they said that the RJD's victory in bypolls to one Lok Sabha and an assembly seat marked their party's resurgence and hence they wanted to rename the square after Lalu Prasad", Yadav alleged. "
Kamalesh Yadav claimed that RJD workers had killed his father because he had named a junction "Narendra Modi Chowk". The RJD supporters went away after we resolutely opposed them.
Kamalesh Yadav was also injured in an attack on Wednesday night, was the fallout of a "personal enmity". Kamalesh Yadav, had undergone treatment at a hospital.
Also read: Bikram Majithia apology row: Punjab's Lok Insaaf Party breaks ties with Arvind Kejriwal's AAP; 15 MLAs may quit