Somi Das
| Updated on: 14 February 2017, 4:47 IST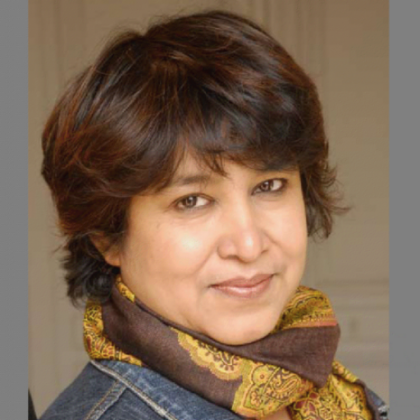 On January 4, over two lakh people hit the streets in Malda district, West Bengal, protesting against Akhil Bharat Hindu Mahasabha leader Kamlesh Tiwari for his alleged derogatory remarks against Prophet Mohammed made almost a month back.
The protesters went on a rampage which lead to arson and gunfire. They set two dozen vehicles on fire and attacked the Kaliachak Police Station.
Ten people were arrested after 48 hours of the clashes. Reportedly, some of them have already been given bail.
Muslim organisations have been holding similar protest rallies across the country. But nowhere have these rallies turned this violent.
As the district simmers, questions are increasingly being raised on whether West Bengal Chief Minister Mamata Banerjee's Muslim appeasement policy is giving a free run to fundamentalists in the state.
Catch spoke to exiled Bangladeshi author Taslima Nasreen, who claims to be a victim of Mamata Banerjee's practice of succumbing to the demands of radical Muslim bodies.
The protests against Kamlesh Tiwari's remarks against Mohammad Prophet have been happening all across the country since the past one month. But why do you think it turned so violent in West Bengal?
Mamata Banerjee's Muslim appeasement policy made these fundamentalists this violent. I remember, two years ago, when her government banned my TV script only to appease some Muslim fanatics. Now she is seeing the results of those actions. She has created a Frankenstein monster. In Malda, the fundamentalists are so intolerant and violent that they banned a girl's football team.
So, you feel since Mamata didn't intervene then, things have totally spiraled out of her hands?
Yes, that was a sign actually of how intolerant they were becoming and how the government, by not stopping them, was actually giving them more strength. In 2013, without any protests from Muslims, the launch of my book 'Nirbasan' was cancelled at the Kolkata Book Fair. On the day of the launch, the Police asked my publisher to not go ahead with the event. That was also to appease Muslim fanatics.
Why do you think Mamata Banerjee gets so much criticism for siding with the minority?
Mamata doesn't care for the rights of Muslim women or for the overall betterment of the Muslim community. The Muslim fundamentalists are against women's rights. They are misogynist, anti-women and oppose secular laws. They do not want justice and equality. They want Muslims to be educated in Madrassas and are completely against secular education. So, by only focusing on vote bank politics and supporting Muslim fanatics, Mamata is only deepening the crisis that Muslims in Bengal find themselves in.
Bengal is going to polls in a few months. Do you believe Mamata's Muslim appeasement policy will end up polarising the electorate?
The reason right-wing parties across India are gaining popularity is because of the Muslim appeasement policy of the 'secular' parties. This is a bad scenario for India. It is a bad scenario for democracy.
You often tweet about the secular Muslim voice. What does the secular Muslim want?
I created a secular organisation called Dhormo Mukto Manob Moncho (Secular and Humanist Forum) l, when I lived in Kolkata. All the 300-400 members in the forum belonged to Muslim families. They were all agnostic, atheists and humanists.
It's amazing the fact that so many Muslim people want secular education, uniform civil code, and women's freedom, goes completely unnoticed. The secular, progressive voices from the Muslim community are pushed under the carpet for vote bank politics. It's strange that when politicians choose representatives from the Muslims community, they never pick these educated and enlightened individuals but always go for the Imams and fundamentalists.