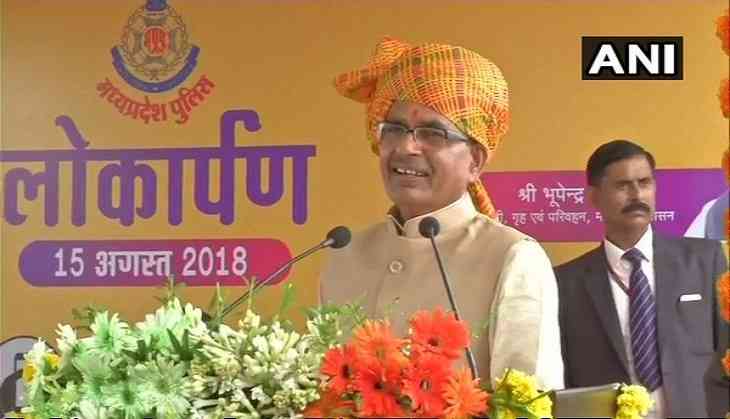 Madhya Pradesh Chief Minister Shivraj Singh Chouhan has hailed the police for using modern technology to control crimes in the state.
Taking one more step towards providing safety to the people, the Madhya Pradesh Chief Minister on Wednesday launched Dial 100 Mobile app, which will help the needy at the time of emergency.
According to Chouhan, as soon as police receive the call through Dial 100 application, Madhya Pradesh Police will reach the location as soon as possible.
In the launching event of the application, Chouhan said, "Technology like CCTV cameras turned to be useful for police to nab the accused in any case. I congratulate Madhya Pradesh Police for using modern technology for keeping the state safe by controlling crimes. Modern technology has played a major role for arresting rapists in rape cases."
Meanwhile, Chouhan also said that other states are getting inspired from Madhya Pradesh in dealing with rape cases of minors. He added that according to his sources, Union Minister Rajnath Singh has written to the Chief Ministers of other states to study how Madhya Pradesh is able to deal with rape cases of minors in short span of time.
"I am told that PM in his speech mentioned about death penalty that was given to rapists of minors in 2 incidents that took place, recently. I have come to know that Rajnath ji has written to the Chief Ministers of other states to study how we were able to do this in short span of time," he said.
The Chief Minister also announced that more CCTV cameras would be installed outside schools or public and private areas.
Last year, Madhya Pradesh assembly had passed 'The Penal Law (Madhya Pradesh Amendment) Bill-2017' awarding death penalty to convicts found guilty of raping girls aged 12 or below.
In an another event after unfurling the national flag at the Independence Day function in the Motilal Nehru Stadium in Bhopal, the Chief Minister had said, "One thing saddens us is that on one hand we are hiring girls in police (department) for their empowerment, and on the other, demons are taking birth who rape innocent and minor girls."
(ANI)