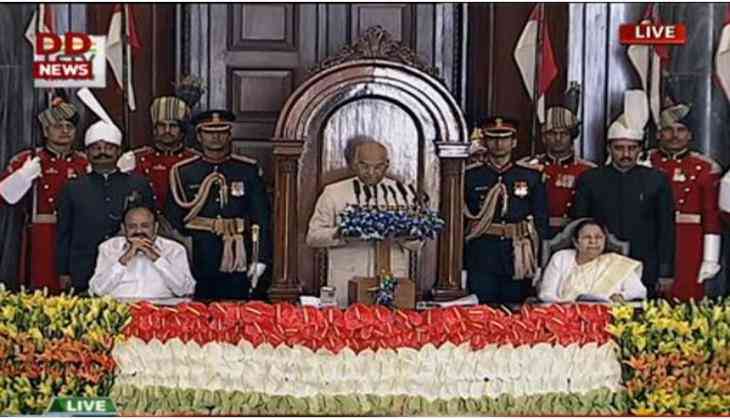 President Ramnath Kovind (ANI)
Women belonging to the Muslim community reached the Collectorate on Friday and handed over a memorandum, requesting the President to pass the Triple Talq Bill "as soon as possible".
They handed it to District Administration, Prakash Gupta.
"For many years we have been fighting for our rights but now as the triple talaq bill has been presented to the government, we want it to be passed as soon as possible," said Rukhsana, one of the woman who had come to give the memorandum.
As the Budget session of the Parliament began on January 28, the Muslim Women's (Protection of Rights on Marriage) Bill, 2017 related to triple talaq, is among the important bills that will be tabled for discussion and passage.
On January 29, President Ram Nath Kovind expressed hope for the bill on triple talaq to get enacted.
"My government has introduced the bill on triple talaq in the Parliament. I hope the Parliament will pass it soon. After the bill is enacted, the Muslim women can live a life of dignity and without fear," Kovind said addressing a joint sitting of the Lok Sabha and Rajya Sabha, at the commencement of the Budget Session.
The bill, if enacted, will make triple talaq a criminal offence. It proposes a three-year jail term for a Muslim man who divorces his wife in any form of spoken, written or by electronic means such as email, SMS, and WhatsApp.
--ANI