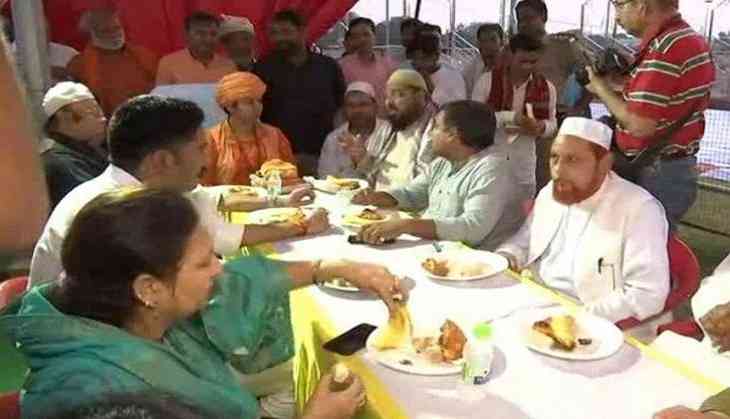 Spreading a message of communal harmony, Mankameshwar temple hosted Iftar for Muslims in the city on Sunday evening.
This is the first time when a Temple hosted an Iftar.
Talking to ANI, Mahant Divya Giri of the temple said Ramazan is a pious month and "we should celebrate every festival with great zeal."
"By helping the ones on fast, people will earn 'punya'. Everybody should also take part in it irrespective of their caste," she said.
"This is very good deed to break someone's Roza. The way this vent has been organised is commendable. This initiative will strengthen the bond between Hindu and Muslims," said Imam Abdul Mannan.
(ANI)