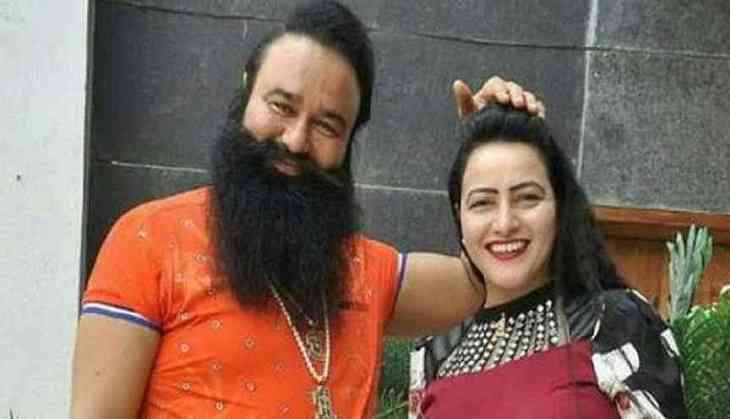 lookout notice against Honeypreet
Even after Special Court judge sentenced Dera Saccha Sauda chief Gurmeet Ram Rahim to 20 years in prison on 28 August, the controversies related to self-styled godman have not stop.
In the latest development, Ram Rahim's adopted daughter Honeypreet Insaan has now come under the radar of Haryana Police.
The development was confirmed by Panchkula's Deputy Commissioner of Police (DCP) Manbir Singh.
The Haryana Police has issued a lookout notice against Honeypreet, as she has allegedly tried to set the plot for escaping Ram Rahim from the court.
Honeypreet's real name is Priyanka Taneja and she is a adopted daughter of Ram Rahim.
Earlier, Honeypreet tried to snatch self-styled godman immediately after the court proceedings. But she got unsuccessful in doing that because of tight security force by Panchkula police as well as the Army.
According to the reports, Honeypreet has gone into hiding, but some reports suggest that she is in the house of a Dera follower in Rohtak. But it is still not clear that where she actually is?
A similar notice has also been issued against Aditya Insan, the mouthpiece of Dera Sacha Sauda who is on the run. He has been charged with provoking violence after Ram Rahim's conviction.
On 25 August, special CBI court found Dera chief guilty in charge of sexual harassment of two Sadhvis or the female followers in the 2002 rape case.
The rape case was registered by the CBI in April 2002 against the self-styled god man after allegations of sexual exploitation of two women followers. The then prime minister, Atal Bihari Vajpayee, had received an anonymous letter from a Dera Sadhvi that she was being raped by Ram Rahim.
- ANI Inputs
Also read: http://www.catchnews.com/national-news/ram-rahim-s-commandos-tried-to-help-him-escape-confirms-haryana-ig-79307.html