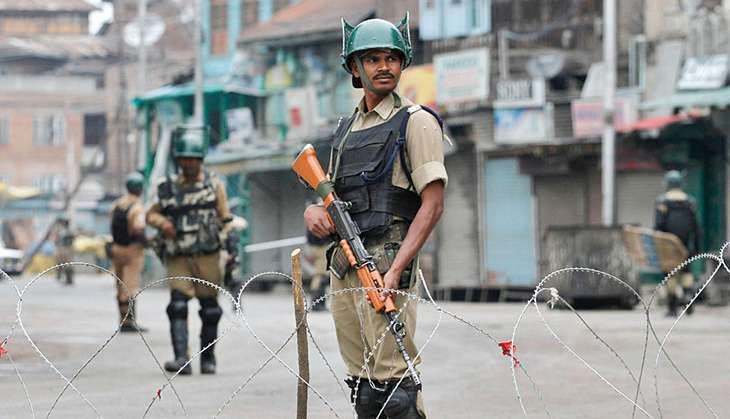 In wake of the prevailing situation in Kashmir and the current curfew, the Lok Sabha on 12 August passed a resolution unanimously and appealed for urgent steps to restore order and peace in the Valley.
The Lower House of Parliament also asserted that there can be no compromise with the country's integrity and security.
In the resolution read out by Speaker Sumitra Mahajan, the House appealed to all sections of society in Jammu and Kashmir to restore confidence among people in general and the youth in particular.
Opposition parties suggested that the Speaker propose the resolution instead of Home Minister Rajnath Singh following which, Mahajan read out the resolution.
The Lok Sabha adopted the resolution unanimously shortly before the Monsoon Session was adjourned sine-die by the Speaker.
The House "conveys its deep sense of anguish and concern over the loss of lives and critical injuries caused by the deteriorating situation", it said.
The resolution - received by thumping of desks by members from all sections - asserted that the House "is of the firm and considered view that there cannot be any compromise on unity, integrity and national security".
"It is equally an imperative that urgent steps are taken to restore order and peace for the alleviation of the sufferings of the people," it added.
Earlier, Congress leader Mallikarjun Kharge demanded that the House pass a resolution on Kashmir where the situation was turning complex and was deteriorating by the day.
The House should appeal that the whole nation is united on the issue, said Kharge, which was promptly agreed to by Home Minister Rajnath Singh.
Earlier this week, the Rajya Sabha too had passed a resolution expressing its serious concern over the prolonged turbulence, violence and curfew in the Valley.
With PTI inputs