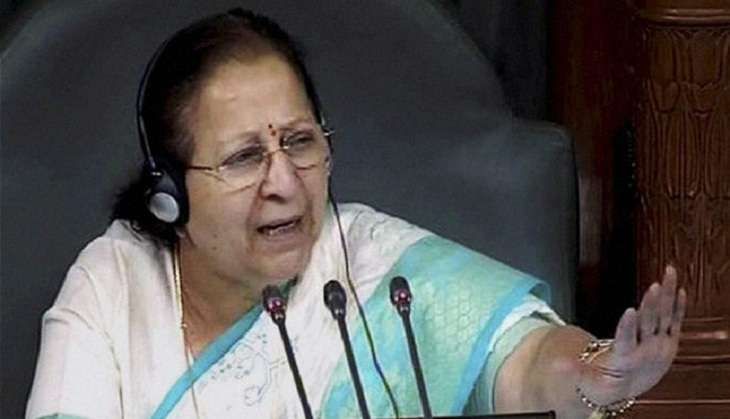 On 22 July, the Lower House of the Parliament was plunged into chaos over the ongoing row surrounding Aam Aadmi Party MP Bhagwant Mann's video of the Parliament that went viral on social media.
Live-streaming his commute from his residence to the Parliament, the video captures security measures that are in place within the Parliament premises, which, according to the Opposition, may provide enough information to compromise security details.
Lok Sabha Speaker Sumitra Mahajan declared that she has taken cognizance of the video, and has assured that the contents of the video will be adequately investigated. She has also reportedly sought a report from the Parliamentary security on the matter.
"Every parliamentarian must respect and maintain the dignity of Parliament," Mahajan was quoted to have said in an ANI report.
The Lok Sabha was adjourned till 12 pm Friday after BJP MPs protested Mann's "irresponsible act", and decided to move a privilege motion against him.
"Bhagwant Mann calls it a matter of pride and says he will show it again. I think the AAP has become a shelter of comedians, which doesn't have an ideology. Its aim is to create sensation. These kinds of people are threat to the nation's unity," BJP leader Tarun Chugh was quoted to have said in an Indian Express report.
The JD(U) has also severely criticised Mann's video, and has demanded that AAP national convener Arvind Kejriwal should ensure that strict action is taken against him.
Mann, however, defended his actions, saying he was just trying to show the procedure of how questions are taken up in Parliament during Question Hour.