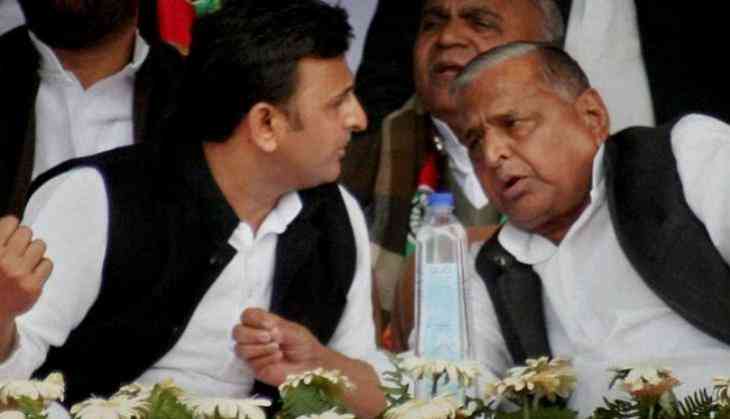 Samajwadi Party chief Akhilesh Yadav will be contesting the upcoming Lok Sabha elections from eastern Uttar Pradesh's Azamgarh, the party announced today. In 2014 Lok Sabha polls, Akhilesh's father Mulayam Singh Yadav had won from Azamgarh and is the sitting MP from Azamgarh.

Akhilesh Yadav's wife Dimple Yadav, who is the current parliamentarian, will contest from Kannauj constituency next month.
Mulayam Singh at present is the party's candidate from Mainpuri, from where he had won in 2014, but had later resigned. For the first time, Akhilesh Yadav is contesting from eastern UP.
Till now the SP has announced 19 candidates for the Lok Sabha polls. In the list of two candidates released by the party on Twitter, it also named Azam Khan as its candidate from Rampur. At present, Azam Khan is the sitting MLA from Rampur.
The announcement comes days after ally BSP chief Mayawati announced she would not contest the Lok Sabha polls. "When I became UP CM first time in 1995 I was not a member of either UP Assembly or Council. Similarly is provision at the Centre where a person has to be an LS/RS member within 6 months of holding office of minister/PM. Don't disheartened from my decision not to contest LS poll now (sic)," she had tweeted.
The party has also released its list of star campaigners, SP chief Akhilesh Yadav, Ram Gopal Yadav, Azam Khan, Jaya Bachchan, Dimple Yadav, Tej Pratap Yadav. Mulayam Singh Yadav does not figure in the list of party's star campaigners.
The polling for the 2019 Lok Sabha polls to begin on April 11, results will be out on 23rd May.
Also read: Sushma Swaraj seeks report into kidnapping of 2 Hindu girls in Pakistan's Sindh province