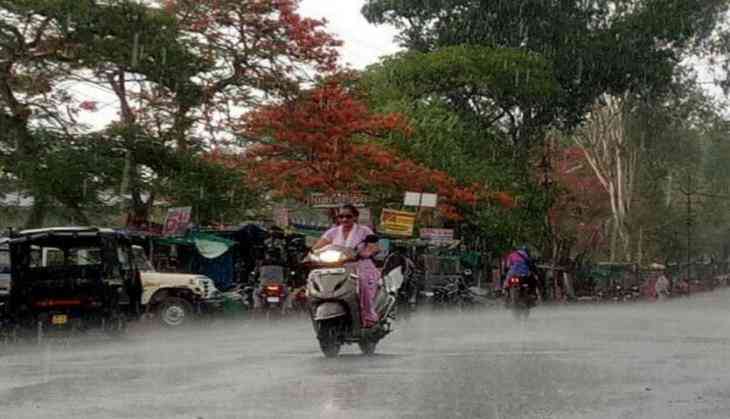 It was a partly cloudy Wednesday morning with the minimum temperature settling at 24.5 degrees Celsius, a notch above the season's average.
According to the MeT department, the humidity level recorded at 8.30 am was 86 per cent.
The weatherman has predicted light rains in some areas later in the day.
"The skies may turn cloudy later in the day. There is possibility of light rains today and the maximum temperature is expected to settle at 34 degrees Celsius," he said.
On Tuesday, the minimum temperature recorded was 23.9 degrees Celsius while the maximum temperature settled at 34.2 degrees Celsius.
-PTI
Also Read: Heavy rains batter Mumbai due to severe thunderstorm