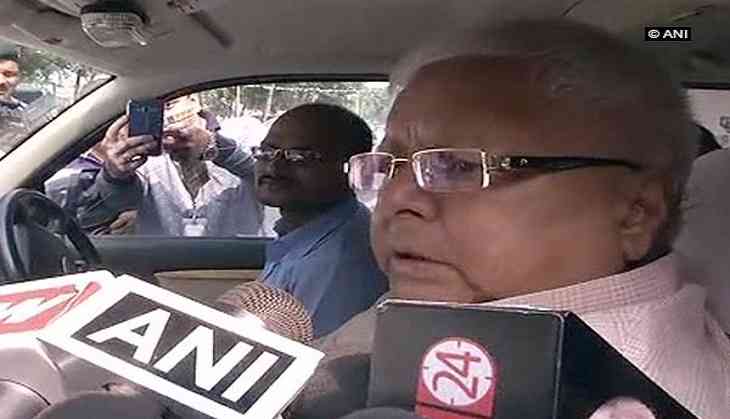 Rashtriya Janata Dal (RJD) chief Lalu Prasad Yadav on 17 October criticised Uttar Pradesh Chief Minister Yogi Adityanath's visit to Ayodhya to celebrate Dilwali stating that Adityanath more concerned on going to Ayodhya to celebrate Diwali than looking into medical care and development in his state.
Speaking to media here, Lalu said, "Rather than looking into the medical care and development of the state, Adityanath is concerned about going to Ayodhya to celebrate Diwali. His state has already seen the loss of children in the hospital only because of their carelessness."
Also read: http://www.catchnews.com/national-news/yogi-adityanath-government-all-set-to-create-a-unique-guinness-world-record-86065.html
Adityanath is all set to celebrate Diwali in Ayodhya, the land of Lord Rama. He will visit Ayodhya on 18 October and attend the grand Diwali celebrations at Saryu Ghat. He said that the, government is organising a special event on Diwali in Ayodhya and it will be a world-class event.
Adityanath is also all set to visit Agra on 26 October. He will also visit the Taj Mahal and attend a programme to promote tourism. This would be his maiden visit to the mausoleum of Mughal Emperor Shahjahan and his wife Mumtaz Mahal, after being sworn into office earlier this year.
-ANI