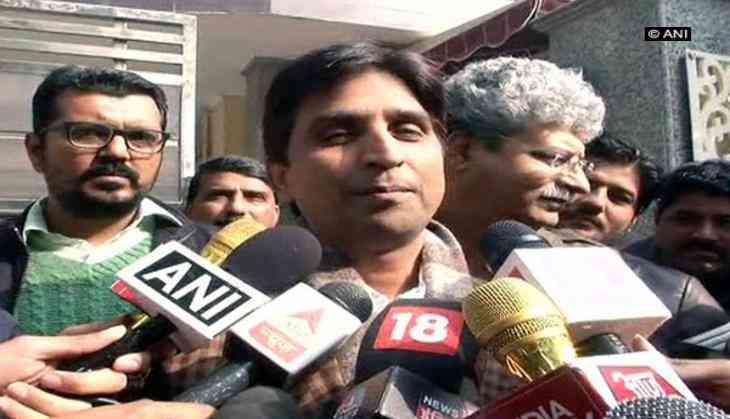 Aam Aadmi Party (AAP) leader Kumar Vishwas on 3 January derided party president Arvind Kejriwal over him not being nominated for the Rajya Sabha.
The AAP nominated Sanjay Singh, Sushil Gupta and ND Gupta to the three Rajya Sabha seats from Delhi.
Vishwas, whose name was doing rounds as party's RS candidate, said, "In the form of punishment, I have been given an award for speaking the truth. Kejriwal had once said 'sir, you will be killed but not martyred.' Today, I accept the martyrdom."
Vishwas also said it was very difficult for anyone to survive in the AAP by disagreeing with Kejriwal.
"I know nothing happens in our party without your (Arvind Kejriwal) consent and it is not possible to survive in the party by disagreeing with you," Vishwas said.
"Since I am a part of party and movement, so I request Arvind Kejriwal to tell his Twitter warriors to leave me alone as there are some rules even in war: when you kill your enemy, you don't tinker with the dead body," he added.
Sanjay Singh is the party's national spokesperson and has been with the party since its inception.
Sushil Gupta is a Delhi-based businessman and ND Gupta is a chartered accountant.
The elections for three Rajya Sabha seat of Delhi will take place on 16 January. The AAP currently has 67 members in the 70-member Delhi Assembly and is set to win all the three seats.
-ANI