Raza Naqvi
| Updated on: 21 August 2015, 20:22 IST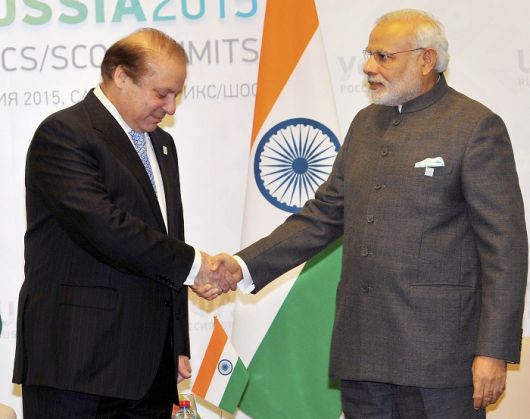 Confusion prevails over the NSA level talks between India and Pakistan. Press Trust of India suggest that the talks have been called off, whereas Indian government has denied the same.
The Indian government has said that the statement by the Government of Pakistan today on the NSA level talks with India does not come as a surprise. There has been a pattern to Pakistan's actions after the Ufa Summit and today's position is a culmination of that approach.
The government also said "At Ufa, the two Prime Ministers agreed on a meeting of the NSAs to discuss all issues connected to terrorism as well as ensure peace and tranquility on the border. Instead, we saw a sharp increase in the unprovoked firings from the Pakistani side and some serious cross border terrorist incidents."
Adding on it said "India remains committed to discussing issues with Pakistan peacefully and bilaterally. In fact, we took the initiative to engage at Ufa. But, unilateral imposition of new conditions and distortion of the agreed agenda cannot be the basis for going forward. ''
Here's a timeline of events that can lead towards cancellation of the talks
In July 2015 when PM Narendra Modi and his Pakistani counterpart Nawaz Sharif met in Ufa, Russia, they had decided on holding NSA level talks. The involvement of a third party was not discussed.
After the Gurdaspur terror attacks on 28 July, Pakistan tried to delay the NSA level talks, saying it was deciding its agenda for the talks.
The Indian government insisted on holding the NSA talks after the Gurdaspur terror attacks for which it had faced criticism from opposition parties. Even the Shiv Sena had condemned the government's decision to go ahead with the talks.
On 14 August, Pakistan NSA Sartaz Aziz had confirmed the dates for the talks on 23 and 24 August .
On 19 August, Pakistan invited Kashmiri separatist leaders to talk with its NSA Sartaz Aziz. This move was seen as an attempt to provoke India.
India advised Pakistan not to talk to the Kashmiri separatists and emphasised that any meeting between the Kashmiri separatists and the Pakistani delegation either before or after the talks was unacceptable.
Pakistan turned down India's advice today. The Nawaz Sharif government said that it has always interacted with Hurriyat leaders during Pakistan's India visits and sees no reason to depart from the practice.
Flashback
India had called off talks last July when Pakistan consulted the separatists before a meeting of foreign secretaries. A year later, Prime Minister Narendra Modi and Nawaz Sharif met on the sidelines of a conference in Ufa, Russia, and agreed to restart talks as part of several breakthrough announcements.