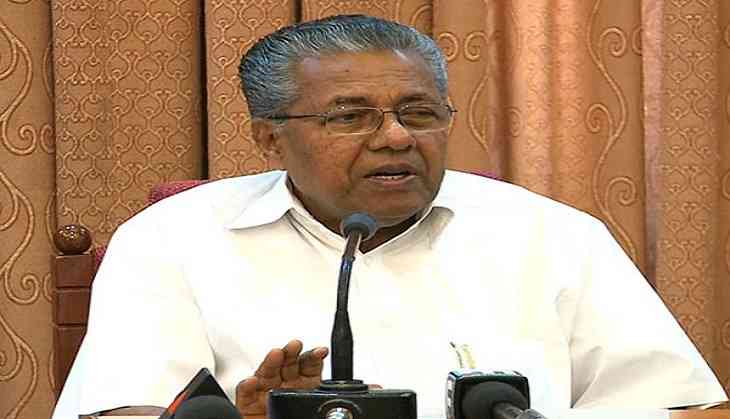 The Rashtriya Swayamsevak Sangh (RSS) on 2 October hit back at Pinarayi Vijayan over his remark on Sangh chief Mohan Bhagwat and said the Kerala Chief Minister is playing with fire.
RSS ideologue Rakesh Sinha said Bhagwat, through his suggestion, has enlightened the world regarding the activity of the Kerala Government.
"The Chief Minister of Kerala is playing with fire. The Kerala Government has been patronising, encouraging, giving shelter to jihadi elements. Lately there alliance to the PFA is an example of testimony that they are for Jihadi element. The common factor between the two is the Petrodollar, which is infiltrated in CMP," he said.
Sinha said that the Kerala Chief Minister is trying to divert Bhagwat's allegation to the people of Kerala.
He said there is the difference between Kerala and Communist Party of India (Marxist)'s unit.
"The people of Kerala are patriotic they have given ample amount to contribution on the freedom struggle," he said.
Earlier on Sunday, Vijayan tore into Bhagwat for his allegation on the state government for supporting anti-national elements and said Keralites don't need advice on nationalism from the RSS.
In a Facebook post, Vijayan said Bhagwat's allegations on the state government are challenging for the Keralites.
"There is a memorable partnership of Kerala and Keralites in the freedom movement. The RSS, having tradition of turning back from the freedom struggle and embracing the British empire, does not need to teach Keralites what is patriotism," he said.
Vijayan comment came after Bhagwat on 30 September said that the governments of West Bengal and Kerala are "on the side of jihadi elements that are perpetrating the violence" there.
"Jihadi elements are doing violence in Kerala and Bengal, and while people are resisting, the state governments are supporting these anti-national forces by not fulfilling their duty; they (state governments) are on their side" said Bhagwat in an address on the anniversary of the RSS's formation.
-ANI