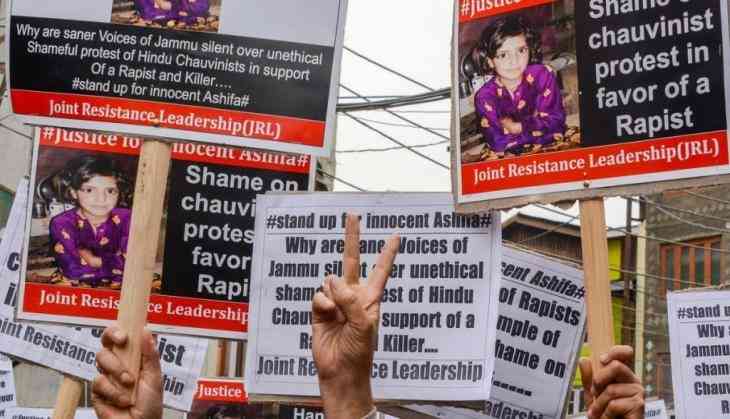 The Bakerwal community has not overcome the pain and anguish of the horrific gang-rape and murder of 8-year old which shook the conscience of the entire country. It is not only horrendous rape and murder but also the support for the accused caught the attention of the whole country.
Shockingly, people took out rally in the support of the accused and two state ministers attended the rally. These incidents engraved into the hearts and minds of the country. They are expressing their pains and anguish through heart-wrenching dirges. Bakerwal women sang a heart-wrenching dirges in the remembrance of the incident happened with the child.
They described the gruesome rape in the dirges that touch the chord. News portal m.greaterkashmir.com reported the dirge that has been sung in the local language.
The dirges go;
"I was just an eight year old girl, raised by my father
My immaculacy was disparaged publicly and I couldn't do anything
O my dear brother, in God's house they raped me"
The women sang in Gojri language for their own catharsis. The dirges described it succinctly what happened with their child. They also targeted the state's BJP government and called it 'a stem of thorn'.
"Console my mother, she will be shedding tears in my memory
BJP government is like a stem of thorn, lot of atrocities happened since Lal singh came"
Crying for justice and denouncing God, the lines read;
"Leave worshipping the idols
if the stones were God I would not have been raped and murdered
If I didn't get justice in God's house, there is no fun keeping hope from the courts"
A Bakerwal child was abducted in January while she was grazing horses in a forest in Rasana. She was gang-raped and murdered brutally in a temple. He mutilated body was later found in the jungle not far from home a week after she was reported missing by her family.
The brutality of the crime was brought to light by the police Crime Branch after the investigation into the case.
Also read: Kathua Rape Case: PM Modi faces agitated Kashmiris in London