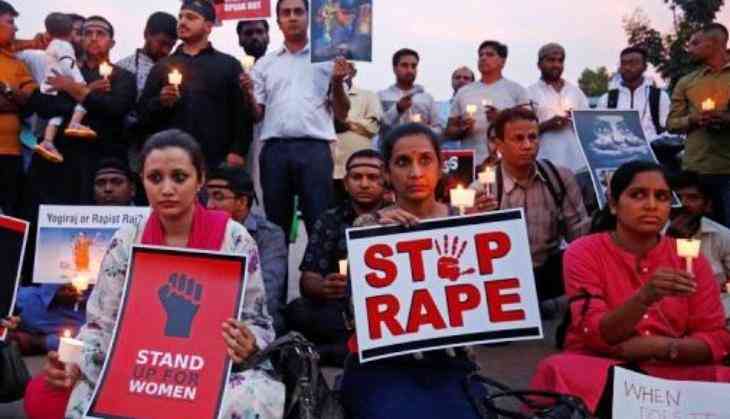 The counsel for the accused in the alleged murder and rape of an eight-year-old girl, Ankur Sharma said on Monday that all of them were ready for the narco tests.
After taking part in the first hearing of the case in the court of Kathua Chief Judicial Magistrate, Sharma also said the chargesheet copies provided to one or two accused did not contain medical records and other details.
"The court directed that chargesheet copies should be provided to all accused. They (the accused) have said that we are ready for narco tests. Next date of hearing is April 28," Sharma told mediapersons.
Meanwhile, an accused of the Kathua rape and murder case, while exiting from the court said truth will come out after the narco tests.
Furthermore, the daughter of accused Sanji Ram has alleged conspiracy in the Kathua rape and murder case. She claimed that the girl was not raped, but murdered and has demanded a Central Bureau of Investigation (CBI) probe over the same.
The trial in the Kathua rape and murder case against the eight accused men, who allegedly drugged, tortured and gangraped an 8-year-old girl in a village temple here for a week in January this year, began today.
According to reports, two special public prosecutors, both Sikhs, have been appointed by the Jammu and Kashmir government for the trial. This move comes amid growing animosity between Hindu and Muslim population in the state and seems to have been taken to ensure "neutrality" in the case.
In connection with the case, two First Information Reports (FIRs) have been filed - one against eight people for allegedly being involved in the crime and another has been filed against a group of lawyers which had allegedly stopped the police from filing chargesheet against the eight accused.
Two Bharatiya Janata Party (BJP) ministers leaders, Chandra Prakash Ganga and Lal Singh, have resigned following accusations of attending a rally in support of the miscreants responsible for the crime.
The alleged gangrape and murder of the eight-year-old girl, who belonged to a nomadic Muslim community, took place in the Kathua district of Jammu and Kashmir in January. After being missing for a week, her body was found on January 17.
The details of the rape-murder revealed by the chargesheet have triggered public and political outrage in various parts of the country, as many are calling for speedy justice in the case.
(ANI)