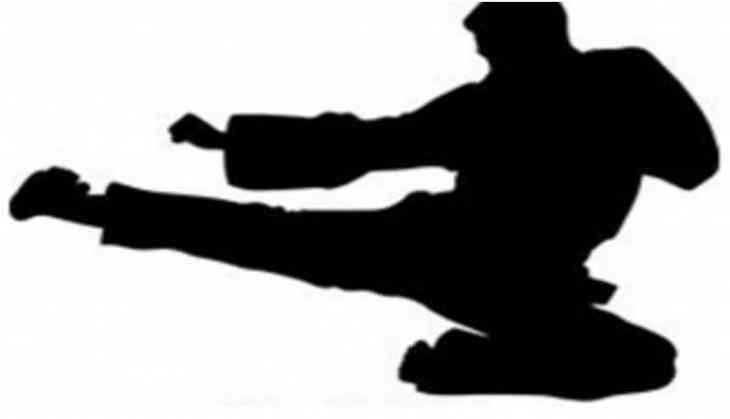 Taekwondo, a kind of martial arts, has become a craze among Kashmiri youth as a sizeable chunk of young boys and girls have exhibited keen interest in this sport and many such players have already played at national and international level.
In this regard, Jammu and Kashmir Taekwondo Association (JKTA) had organised one-day tournament on Tuesday where these players displayed their skills.
The martial arts players have urged the government to take steps in the Valley to promote the sport.
Uzma Jaan, a taekwondo player, told ANI, "Such events are always welcomed. Not only do they provide us with the platform to exhibit our talent but also help us get rid of the mental stress. Moreover, taekwondo will help us in learning self defence tactics which will ensure our safety and security."
The youth in the Valley was enthralled at the taekwondo event organised by JKTA and were hopeful of participating in further similar events.
Shabir Ahmad, another player said, "It has been a great pleasure being a part of this event. It, certainly, help us channel our energies in the positive direction, help us drift away from the conflicts and eventually to display our talent and skills."
Everyone present out there appealed the government to keep organizing such events for the welfare and development of the state.
Organizer of the tournament, Syed Shujaat said, "The Valley is full of immensely talented youth. They just need the impeccable platform to transform their energies into something concrete and substantive. Sports, irrefutably, happen to be the best method. We urge the government to enhance such events and help the valley's youth to enter into the international and national level events as well."
Since Tajamul Islam, little girl from Bandipora won the international award in martial arts, plethora of Kashmiri boys and girls have commenced opting in for this sport in order to build their future in sports and for self defense as well.
Taekwondo is an ancient battlefield martial arts which requires enormous amount of energy and subtle skills along with long and arduous practice. It aids in building the will to adhere to rules and rituals.
-ANI