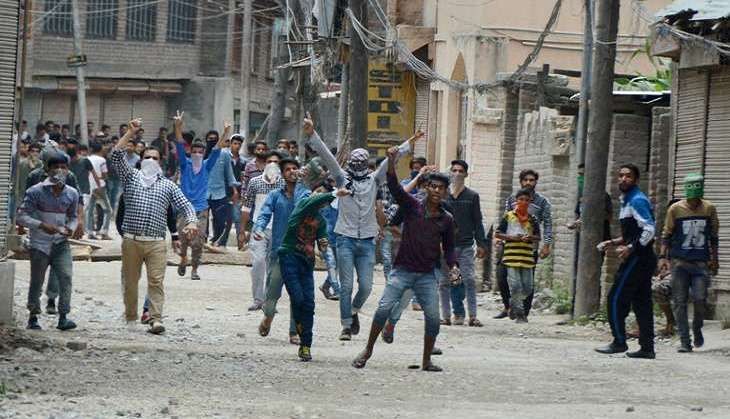 The death toll following protests in Kashmir against the killing of Hizbul Mujahideen leader Burhan Wani on 8 July has mounted to 34. Two people succumbed to their injuries on 12 July.
While various political leaders including Prime Minister Narendra Modi and J&K chief minister Mehbooba Mufti have encouraged people to maintain peace, the Valley has continued to remain tense.
According to a report in the Times of India, a mob stormed a police station in Damhal Hanji Pora in Kulgam two days ago and took away around 70 semi-automatic and automatic weapons of the J&K police.
This is not the only incident in which loot of rifles was reported. Reportedly, just a day after Wani was killed, protesters looted a police post in Brijbehara and took away weapons.
In the wake of violence and burning protests, the issue of weapons being stolen is a major concern.
The report further states that attempt of robbing weapons was also made on Tuesday as four constables at a police post in Tral were attacked. The troops managed to save their rifles in that attempt.
Meanwhile, curfew and other restrictions remained in place in the Valley, as separatists called for a strike. Protesters in almost all the major towns of Kashmir threw stones at security forces, and police guard rooms and outposts were attacked at Gadbugh, Batnag in Tral and Pulwama. Protesters at Safa Kadal in Srinagar also threw a petrol bomb at the CRPF and police personnel.