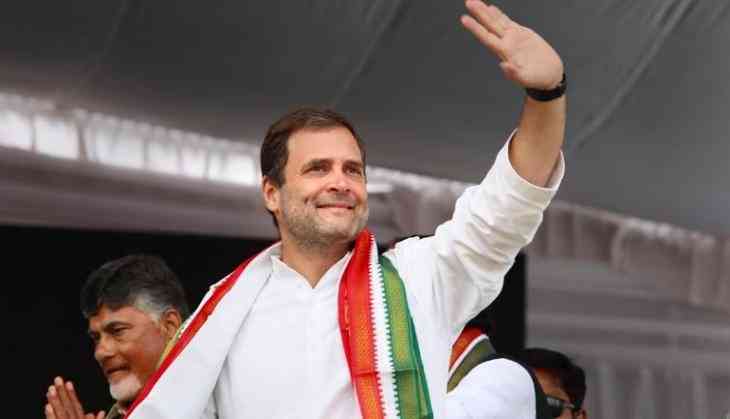 Former Karnataka Chief Minister and Congress leader on Friday called party President Rahul Gandhi 'next Prime Minister of India' and urged him to contest the Lok Sabha elections from Karnataka. He said such move would befit somebody who's poised to become "the next Prime Minister of India".
"Karnataka has always supported & encouraged @INCIndia leaders. This has been proved in the case of Smt Indiraji & Smt Soniaji. We also want our next Prime Minister of India Shri Rahul Gandhi to contest from Karnataka & herald a new developmental paradigm," the Congress Legislature Party leader tweeted with the hashtag #RaGaFromKarnataka.
Another Congress leader, Dinesh Gundu Rao walked on the same path and came up with the same plea, "On behalf of @INCKarnataka, I urge Rahul Gandhi to consider contesting from Karnataka for the forthcoming Lok Sabha Elections. He should also be our representative from South India & for that he should choose my state," he tweeted.
Notably, Former Congress president Sonia Gandhi had dethroned the BJP's Sushma Swaraj from Karnataka's Bellary in 1999. Eventually, former Prime Minister Indira Gandhi had also won against Janata Party candidate Veerendra Patil by 70,000 votes at Chikmagalur in 1978.
Ahead of Lok Sabha elections, the Karnataka Congress and Deve Gowda's Janata Dal (Secular), who have formed an alliance government in the state, have decided on a 20-8 seat-sharing agreement to thwart the opposition BJP, with the Congress getting the larger share of the pie.
Also read: Gujarat Congress official website hacked; shows Hardik Patel's obscene pic from sex tape