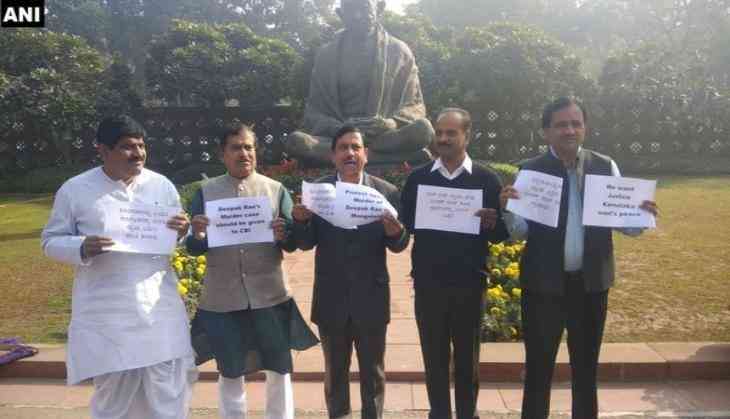 The Karnataka Government has announced a compensation of Rs 10 lakh to the family of Deepak Rao, the Bajrang Dal youth member who was murdered by four unidentified persons on 3 January.
The Bharatiya Janata Party (BJP) had, yesterday, staged a protest in front of the Gandhi statue in the Parliament against the murder of a party worker in Mangaluru.
The party also demanded that the case be transferred to the Central Bureau of Investigation (CBI).
It is alleged that Rao, a resident of Katipalla Kaikamba, was riding his motorbike when he was waylaid by a car whose individuals then attacked him.
Before Deepak could escape, they attacked him with weapons and fled in a car. He was later declared brought dead by doctors in a private hospital.
According to reports, the police had detained all the accused in connection with the murder.
The state government has, however, deployed additional police to maintain law and order and ensure peace, as the BJP and Bajrang Dal called for a day-long shutdown in the coastal district today in protest against the murder.
-ANI