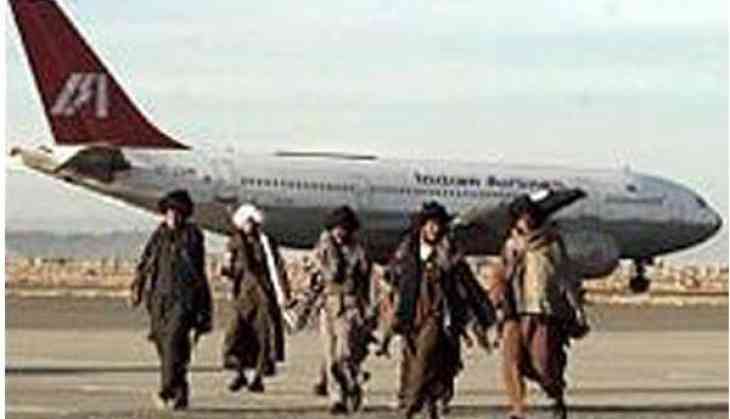 Kandahar hijacking: SC admits appeal by convict Momin (ANI)
The Supreme Court on 21 April granted leave and admitted the appeal filed by one of the convicts and co-conspirators, Abdul Latif Adam Momin, in connection with the 1999 IC 814 Kandahar hijacking case.

An apex court bench headed by Justice Pinaki Chandra Ghose and also comprising Justice Rohinton Fali Nariman granted the leave and admitted Momin's appeal while stating that it would hear the matter very soon.

Momin has challenged the life imprisonment awarded to him by the Punjab and Haryana High Court in the top court.

Momin, the co-conspirator in the case, is alleged to have the knowledge of the plane hijacking, as per the prosecution.

Three persons involved in the hijack of the Indian Airlines aircraft to Kandahar in Afghanistan in December 1999 were convicted and sentenced to life on charges including murder and conspiracy on February 2008.

Momin alias Abdul Rehman alias Patel, Yusuf Nepali and Dalip Bhujail were awarded life sentence by a special court. They were charged under provisions of anti-hijacking law of the Indian Penal Code.

IC-814 was hijacked on December 24, 1999, when it was on its way to Delhi from Kathmandu. The three were accused of helping the hijackers.

During a week of suspense, five hijackers Ibrahim Athar (brother of Jaish-e-Mohammed chief Masood Azhar), Sunny Ahmed Qazi, S A Sayed alias Doctor, Z I Mistri alias Bhola and R G Verma alias Shakir - who commandeered the aircraft to Kandahar, negotiated with Indian officials and successfully got Azhar and two other dreaded terrorists released from jails in India in exchange for releasing the passengers.
-ANI