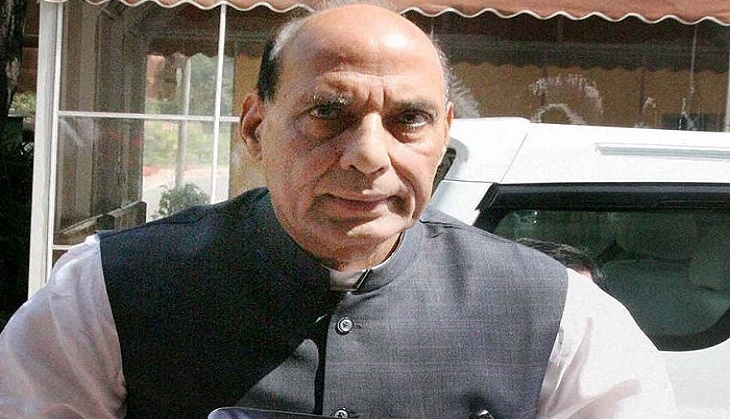 Amidst reports of alleged exodus of Hindus from Kairana, Union home minister Rajnath Singh today said that if the information is correct, Uttar Pradesh government must take proper action.
"If some people are forced to leave their native place by any individual or gang, state government must take proper action," he said.
The Home Minister was speaking for the first time on the controversy after a BJP MP alleged that many Hindu families were forced to leave Kairana town in western Uttar Pradesh allegedly due to threat from a particular community.
Singh said he has information that some people have left Kairana but the incidents should not be given a communal colour.
"Communal colour should not be given to the Kairana incidents. But at the same time there should not be a situation when people have to leave their native place," he said.
He said those who have left their native place, should be properly rehabilitated.
Asked whether similar incidents have taken place in some other parts of Uttar Pradesh, as claimed by some BJP leaders, Singh said he had heard about it but there has been no confirmation yet.
BJP MP Hukum Singh had recently released a list of 346 families who had allegedly been forced to flee the town, which has 85% Muslim population. Kairana is in Shamli district which witnessed communal riots in 2013.
The state government had recently ordered a probe by the Shamli district administration into the alleged migration from Kairana and it had found that 188 of 346 families mentioned in the list had left over five years ago.
A UP home department spokesperson had said that on verification of the list provided by the BJP MP, it was found that 66 families had left Kairana 10 years ago.
It was also found that 60 families were living elsewhere for reasons relating to education, employment, health, or others.
As many as 28 families mentioned in the list are still residing in Kairana, the spokesperson had said.
-PTI