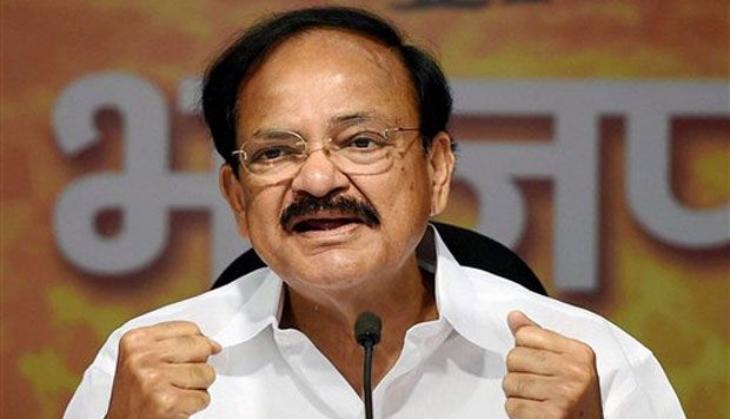 "Kairana migration" will not be the main issue in the 2017 Uttar Pradesh Assembly polls, which the BJP will contest on the development plank, Union minister for Urban Development, M Venkaiah Naidu, has said.
"Kairana migration would not be a main issue in UP polls. It is a law and order problem. The party will contest the election on the development plank," he said.
The Union Urban Development Minister accused SP and BSP of playing caste politics.
A BJP MP has alleged that many Hindu families were forced to leave Kairana town in western Uttar Pradesh allegedly due to threat from a particular community.
Attacking the SP government over recent incidents in Mathura and Kairana, BJP President Amit Shah has said that the prevailing "atmosphere of violence" in the state is a matter of serious concern.
"The present Samajwadi Party government each day is expressing its helplessness in dealing with these situations," Shah said on 12 June, while citing recent clashes in Mathura.
Naidu said BJP is the only party to nominate Muslim leaders (Mukhtar Abbas Naqvi and MJ Akbar) for Rajya Sabha elections earlier this month.
"No political party has given a single seat to Muslims out of the 57 RS vacancies," he said after attending a private function in the city.
Naqvi won from Jharkhand, while Akbar from Madhya Pradesh. 30 of the 57 seats in the biennial elections were decided without contest.
-PTI