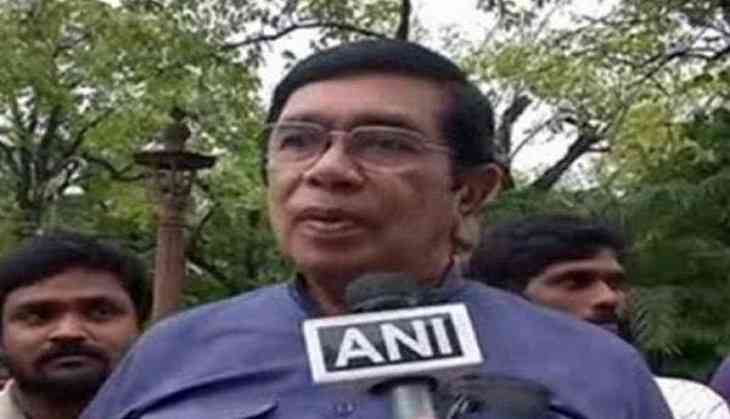 In the wake of the Siddaramaiah-led Karnataka Government, demanding a separate flag for the state, senior Congress leader Oscar Fernandes on Wednesday said the issue depends on 'law.'
"The people are raising the issue, without even knowing if it's legal or not. If it is legal, then it should be done. If not, then it shouldn't be," Oscar Fernandes told ANI.
Earlier in the day, Chief Minister Siddaramaiah said that the Bharatiya Janata Party (BJP) and the Janata Dal (Secular) (JD(S)) were quoting non-existent clauses of the Constitution adding, the demand for a seprate state flag was in no way an insult to the national symbols of India.
"The demand of a separate is in no way an insult to the national symbols of India. We will give as much respect to the National Flag as always. The Constitution has not said anything about having or not having a state flag, so why are the BJP and the JDS quoting non-existent clauses? On June 6, we decided to form this panel (state flag), it was not for any political reason. National flag will always be higher," he said.
However, the BJP asserted that the Constitution does not permit such a step.
Speaking to ANI, Karnataka BJP spokesperson, S. Prakash yesterday said that Chief Minister Siddaramaiah is unnecessarily making controversies over the matter.
Meanwhile, the Karnataka Government has constituted a nine-member committee to submit a report to the state government on the possibility of designing a separate flag for the state.
-ANI