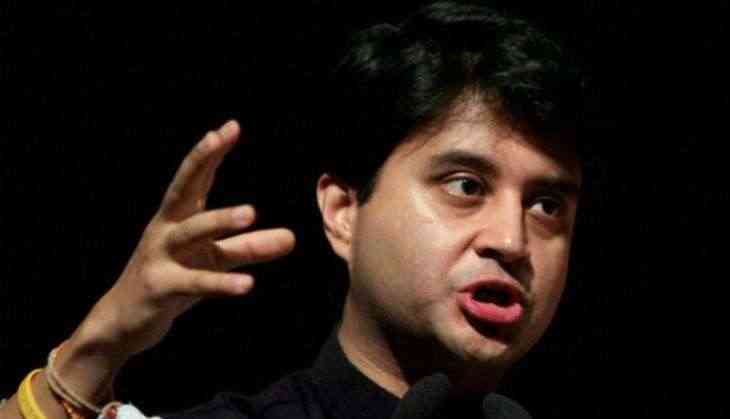 In a major embarrassment to Congress government in Madhya Pradesh, MP Jyotiraditya Scindia was confronted by farmers during a public meeting over the loan waiver promise.
Congress president Rahul Gandhi and CM Kamal Nath during state assembly polls had promised the farmers of loan waivers to farmers within 10 days of being voted to power. However, the state government had not yet fulfilled the promise they had made.
A video has been surfaced, in which it can be seen a farmer confronted the Congress leader over the failure of Jai Kisan loan waiver scheme in the state, launched in February by CM Kamal Nath.
The video has gone viral on social media sites shows the farmer protesting while Scindia is speaking. The man could be heard saying that his loan has not to be waived and even police have raided his house thrice in connection with the due payments of the loan.
However, when the farmer tries to speak through the mic, he was stopped by the Congress workers and Scindia himself says that he would get his turn to speak.
In February, Kamal Nath government in the state launched 'Jain Kisan' loan waiver scheme, under which loans of farmers up till Rs 2 lakh will be waived off in a phased manner. First, farmers loan taken by them from cooperative societies and nationalised banks would be waived off.