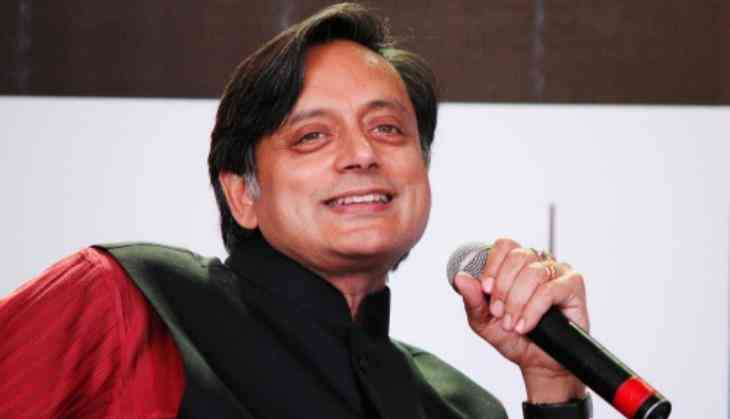 Responding to the criticism on his 'Hindu Pakistan' comments, Congress leader Shashi Tharoor on Thursday said he was simply highlighting the Bharatiya Janata Party's (BJP) ideology through his comment.
"I think the BJP needs to read its own ideological convictions and tell us what they stand for. We have seen in the writings of the Hindutva ideologues, who they still swear allegiance to. I am simply doing them the favour of taking their own writings seriously," he said.
Citing the writings of Deen Dayal Upadhyaya and Vinayak Damodar Savarkar, Tharoor said the debate on the issue would end if Prime Minister Narendra Modi openly confesses to not believing in the ideology of the above persons.
"These (Upadhyaya and Savarkar) were individuals that rejected the constitution of India. They said the constitution rests on a wrong premise. They said the premise that the constitution of India is for a territory called India and all the people on it is not acceptable.
They have gone ahead to say that the idea of the Indian nation is not a territory but a people, and the people are the Hindu people and everyone who is not a Hindu is therefore to be the beneficiary of the constitution, which would be a constitution for a Hindu Rashtra."
"To this day, neither the Prime Minister nor the BJP leadership has ever repudiated this rejection of the constitution that has been a feature of the Hindutva movement since its inception," he added.
Tharoor also stated that neither he nor the Congress Party needs to apologise for the remark.
"First of all, I am not a spokesperson for the Congress; I am speaking for myself as a Member of Parliament for Thiruvananthapuram. Secondly, I am merely repeating what is on the record for the BJP and the RSS. How can one apologise for reflecting their views accurately?" he said.
Addressing an event in Thiruvananthapuram, Tharoor, on Wednesday, stated that the BJP will write a new Constitution, which will pave the way for a nation, much like Pakistan, where rights of minorities are not respected.
He said that if re-elected, the BJP will "tear apart" the constitution and will write a new one "which will enshrine principles of Hindu Rashtra, that will remove equality for minorities and create a Hindu Pakistan."
(ANI)