Somi Das
| Updated on: 13 February 2017, 10:58 IST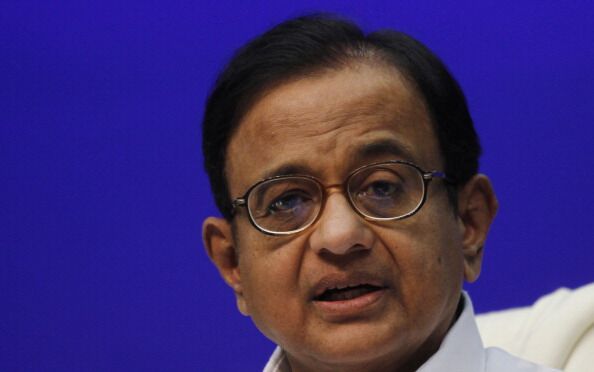 The Congress has been on the forefront in demanding a debate in the Parliament on the issue of tolerance. But old actions have come to haunt the party right before the crucial debate, on which the Opposition plans to corner the government today.
The Congress it seems hasn't taken very kindly to former finance minister P Chidambaram's view that the Rajiv Gandhi regime was wrong in banning Satanic Verses after Muslim bodies protested against it.
The BJP is very keen on cashing in on the statement. Union Minister of State for Home Affairs Kiren Rijiju said that Chidambaram has "punctured" the Congress' arguments on intolerance debate.
Intolerance ka jo desh mein ek mahol,hawa create kia gya hai, charcha se pehle hi Chidambaram sahab ne Cong ka puncture kr dia: Kiren Rijiju

- ANI (@ANI_news) November 30, 2015
However, the Congress, not willing to be seen on the back foot has distanced itself from the comments and rejected it as Chidambaram's personal opinion. Further, the party said that the former prime minister was right in banning the book.
That is Mr. Chidambaram's own views: Kamal Nath, Congress #WinterSession pic.twitter.com/U7y7FeDU9A

- ANI (@ANI_news) November 30, 2015
P. Chidambaram had expressed his own views, but I disagree with his statement: Rajeev Shukla, Congress

- ANI (@ANI_news) November 30, 2015
I think Rajiv Gandhi had taken a right decision of banning the book depending on the law and order situation then: Rajeev Shukla, Congress

- ANI (@ANI_news) November 30, 2015
On Saturday, speaking at Times of India LitFest, Chidambaram had said that banning Satanic Verses was a mistake.
Rajya Sabha, too saw a brief mention of Chidamabaram's admission during a debate on "Commitment to constitution" today.
Parliamentary Affairs Minister Venkaiah Naidu said that he was glad that Chidambaram admitted a past mistake. He further added that problems of censorship and banning of books didn't begin with Prime Minister Narendra Modi coming to power but have always existed.
He called for a discussion on framing a uniform policy on banning books. He also sent out a message to writers that they should refrain from writing anything hurts the sentiments of any religious group.