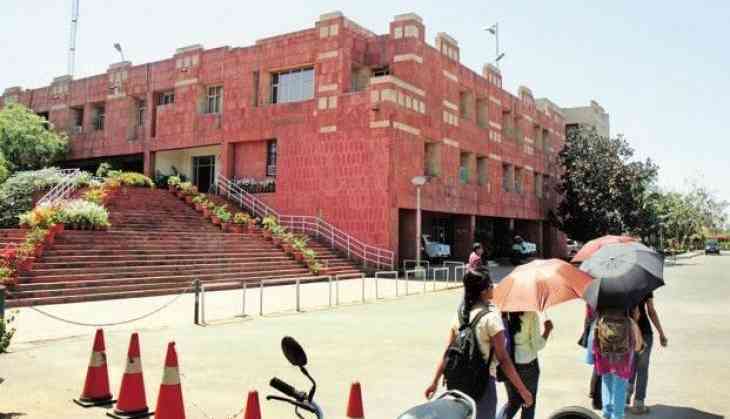 Jawaharlal Nehru University (JNU)
As a student of Jawaharlal Nehru University (JNU) Najeeb Ahmed is already missing, the missing of another student from the university brought to light. But this time unlike Ahmed, this student returned back and said that she is fine and gone out on her own. The student, who is in the department of the School of Life Sciences, had reportedly gone missing since March 11.
"The missing student has said that she had gone out on her own. She is fine," the Times of India quoted Deputy Commissioner of Police, Southwest, Milind Dumbere as saying. She is now in Lucknow. She informed the police that she is fine and had left on her own. The police personnel told her to inform her family.
The women had contacted to her family last time on March 10 after that her phone was switched off. The matter is currently being probed, the police further said. The girl's father had lodged a case with Vasant Kunj police station, in response to that the probe was initiated into her missing.
The report of missing of the girl, who is 26-year-old, came to light when an alleged written letter to one of professors surfaced in media reports.Her hostel room was locked from outside and her fellow hostel mates said they thought she went to her home. However, later it had been clear that she had gone to her relative's house in Uttar Pradesh.
After the reports of her missing, she was constantly contacted by her family and police officials on her cell phone but it was going switched off.