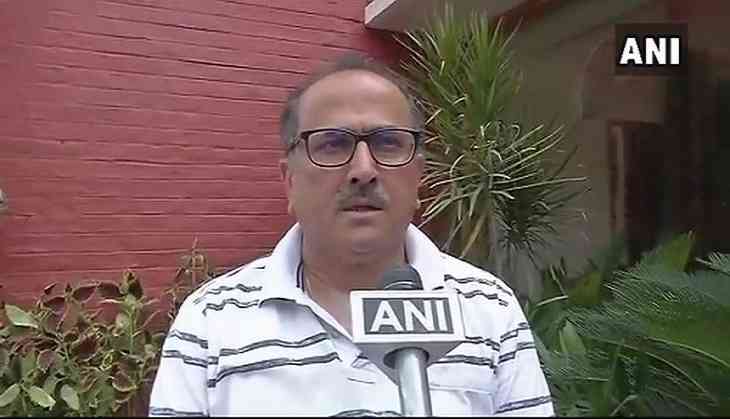 Jammu and Kashmir Deputy Chief Nirmal Singh on Monday said that Pakistan is a country of cowards and soon India will teach a good lesson to them.
"Pakistan is a country of cowards- on one side they show white flags and on other target civilians. Our Indian army is retaliating. In coming days, we will soon teach a good lesson to the terror country Pakistan," he told ANI.
Three minors lost their lives, while eight civilians were injured during a ceasefire violation in Digwar and Kerni sectors of Jammu and Kashmir">Jammu and Kashmir's Poonch district earlier in the day.
Indian Army vehicle were also damaged during the ceasefire violation by Pakistan.
The Pakistan Army initiated an unprovoked and indiscriminate firing of small arms, automatics and mortars at 7:15 a.m. in Poonch sector along the Line of Control (LoC).
The Indian Army is retaliating to it strongly.
Meanwhile, one infiltrator was killed in an infiltration bid that was foiled by the security forces in Keran sector.
-ANI