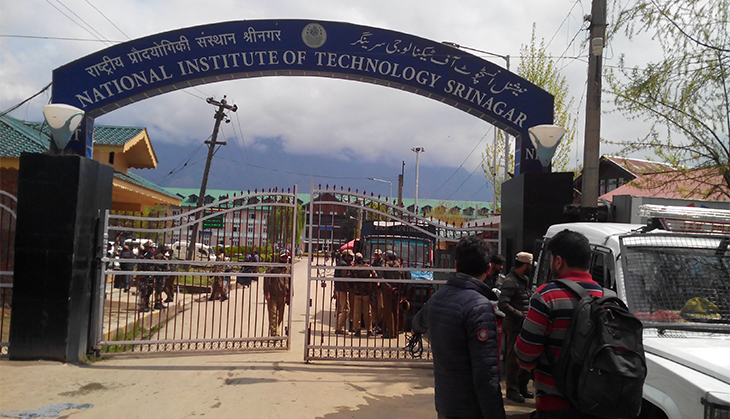 Kashmiri students at Jodhpur's Vyas Dental College were assaulted on 7 April evening in apparent retaliation against the police attack three days ago on non-Kashmiri students at the National Institute of Technology in Srinagar.
The victims at Jodhpur said that they had been attacked by 30 people armed with knives, iron rods and sticks when they were at the college's annual cultural event.
"Local students and outsiders, who had their face covered, chanted Pakistan Murdabad slogans and looked for Kashmiri students at the function. They beat up every Kashmiri they found," said one of the students.
Anand Singh, SHO of Kudi Bhagtasni in Jodhpur, confirmed the attack and said that the police would act against the culprits, says the Hindustan Times.
"Yes, the students were beaten up and we have identified the culprits," he said. "I talked to the families of some of the Kashmiri students. We have stationed police constables inside the college." 
More than 100 Kashmiri students study at the college.
However, college authorities said that the alleged assault on the Kashmiri students was a "mere rumour". 
This latest round of student violence was sparked by the World T20 semi-final on 31 March, when India lost to West Indies. J&K students at NIT Srinagar allegedly celebrated India's loss, which led to a clash between them and non-J&K students. The students from other Indian states then said that they had been assaulted on campus by the state police, a charge that NIT authorities have denied. 
At Mewar University, Chittorgarh, nine Kashmiri students were suspended for clashes over the India-West Indies match, and in Suresh Gyan Vihar University in Jaipur, a Kashmiri BTech student said: "Every J&K student is painted with the same brush …J&K students otherwise enjoy an amicable relationship with students of other states."
In Bhopal, Madhya Pradesh's higher education commissioner asked colleges to ensure the safety of Kashmiri students after 300 students of the Maulana Azad National Institute of Technology took out a march in support of NIT Srinagar's non-Kashmiri students.