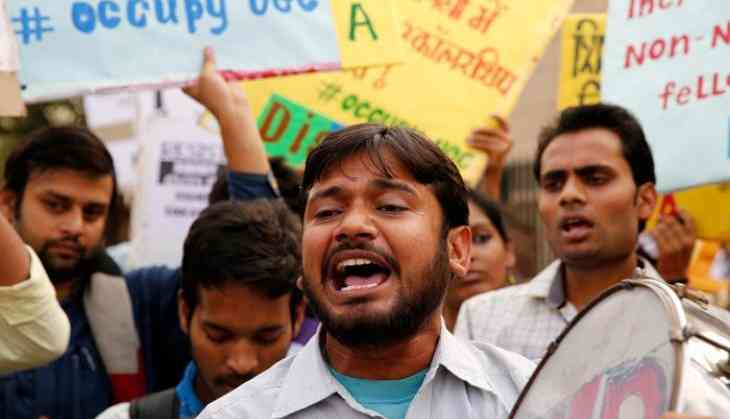 Naming the current political scenario as PM Narendra Modi versus the "We, the people of India," youth leader and ex-president of JNUSU has said that the Constitution of India is in danger.
Kanhaiya was speaking at the Constitution Awareness rally which was organized by Bahujan Vichar Manch, where the constituents of various political parties were present including, Congress, NCP, CPI at the Mankapur Indoor Stadium.
Kanhaiya said at the event, "Despite having majority in Parliament and having BJP governments all over the country, Prime Minister Modi says that the Opposition isn't allowing his government and Parliament to function. Actually, he himself doesn't want it to function since he had faltered on all the promises that he had made before 2014 elections. If Parliament can get short-changed (bik raha hai) like this, can Constitution not get sold out," as reported by The Indian Express.
Kanhaiya further added that "Modi had claimed in his Red Fort speech that Rs 3 lakh crore black money had been recovered after demonetisation. He also claimed that gas from a nullah can be harnested to prepare tea. Even the SPG security guy standing next to him must be wondering how much lie this man speaks. This man can see the gas from the nullah but can't see the gas that kills manual scavengers working on the sewage line."
He later on said that "Yeh log dangai hai (these people are mercenaries). When Modi was asked after 2002 Gujarat riots why he doesn't visit the relief camps, he had said what's the point in going to children-producing mine."
Also read: 'Sambit Patra removed as BJP spokesperson' post gets viral on social media; know the truth here