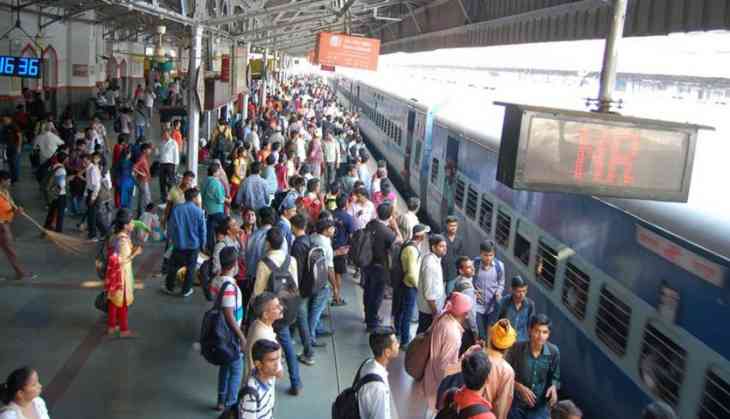 Most often, we try to book train tickets, but unfortunately either due to the peak season or the busy rail route, we end up ourselves in the waiting-list. But now travelling with Indian Railways will become easier and more hassle-free. Railways have a good news for travelers traveling by Indian Railways. In the new year, travelers with waiting list will get the ticket immediately after the seat is vacant. After the train opens from January, the tickets for cancellation will be available in the moving train.
TTE will be given the responsibility to handle train terminals. Since it would be difficult to allot the hand-held terminals in one go, the procedure is divided in two phases. In the first phase, almost 500 terminals would be assigned to TTE. Those who have an empty seat, they will get the waiting ticket immediately. With this, travelers with waiting lists will not have to wait for two stations for the seat.
In the second phase, 8 thousand hand held terminals will be allocated. After completion of both the stages, along with the Shatabdi, Rajdhani, and Duronto, all mail and express trains will also get terminal under TTE.
Inquiries will be done immediately as ticket checking from the terminal will not take much time now. Tickets can be checked from hand-held terminal in 20 minutes instead of 50 minutes. People will not have to wait long for the TTE to come and check the tickets.
With the terminal update, the process of refund of cancellation tickets will start soon. Just after the cancellation, the TTE report for refund would suggest that the concerned person did not travel. With this, refunds will come soon after the ticket cancellation.