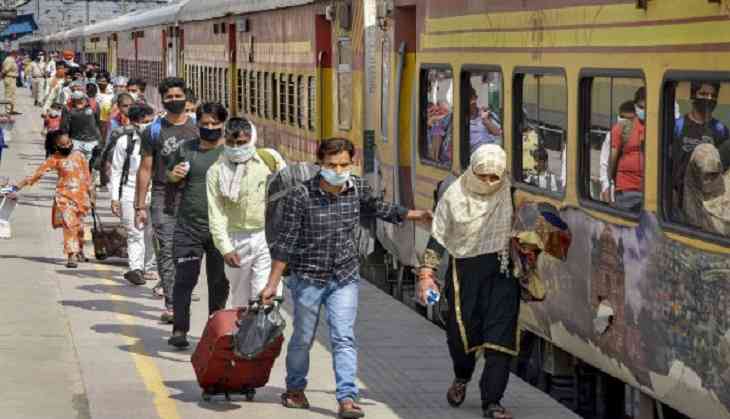 New Delhi: Prime Minister Modi congratulated the people of Haryana on Thursday after Indian railways achieved 100 per cent rail electrification in the state. Prime Minister Modi said that the state of Haryana will benefit from this accomplishment.
While replying through a retweet quote of the Union Railways minister Ashwini Vaishnaw on Twitter, he said, "Congrats Haryana! Many benefits will come with this accomplishment".
Earlier on Wednesday Railways minister informed on Twitter that 100 per cent of rail electrification is completed for Haryana state.
On March 29 Ministry of Railways also mentioned the benefits Haryana and Indian railways will achieve after this accomplishment.
(ANI)