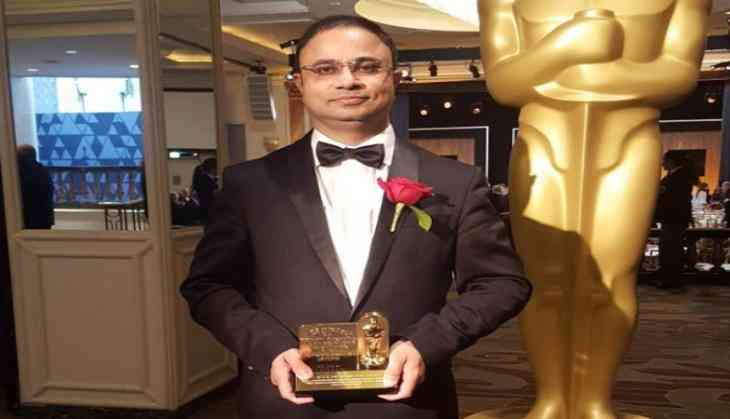 Vikas Sathaye, a Pune-born person has been honoured with the Scientific and Engineering Academy Award at the Oscars Scientific and Technical Awards 2018 at Beverly Hills in Los Angeles, California last Saturday.
Sathaye and his team received the award for his contribution towards conceptualisation, designing, engineering, and the implementation of the 'Shotover K1 Camera System' during his stint at Shotover Camera Systems in Queenstown, New Zealand.
The Shotover K1 Camera System is a camera mount that is used in aerial filming. The camera mount gets attached to the base of a helicopter, which carries the camera and lens.
The primary function of the camera mount is to eliminate any vibration from reaching the camera, thus ensuring a steady footage.
This innovative six-axis stabilised aerial camera mount, with its enhanced ability to frame shots while looking straight down, enables greater creative freedom and results in clear, unwavering photography and videography.
The team that developed the camera system consists of four members- Sathaye, John Coyle, Brad Hurndell and Shane Buckham as the lead electrical and software engineer.
Together, the technologists developed an elaborate system that positively impacted the evolution of motion pictures.
The Scientific and Engineering Award is given for scientific achievements that produce a definite influence on the advancement of the motion picture industry.
--ANI