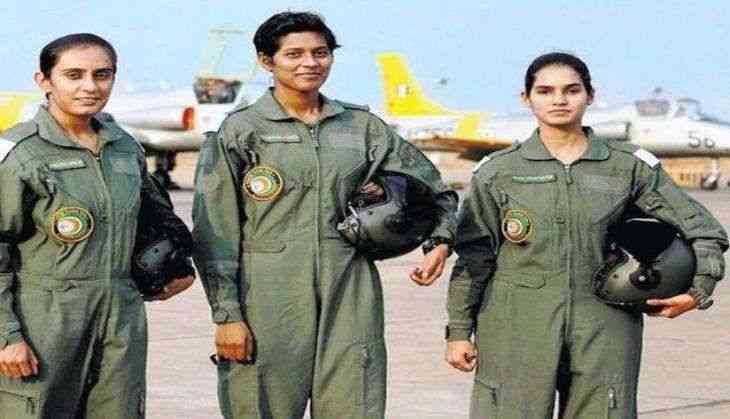 India's two women fighter pilots Avani Chaturvedi and Flying Officer Bhawana Kanth are all set to fly the supersonic jet fighter and interceptor MIG-21 Bisons. This is for the first time that Indian women will tear into the skies on a supersonic fighter jet alone.
According to the reports, this iconic fighter has the highest take-off speed in the world at 340 kilometres per hour. The two women pilot Avani and Bhawana have already created history by going through the training in IAF. They have also undertaken solo fights in Pilatus PC-7 turboprops, Kiran and Hawk jet trainers.
All the three fighter pilots will be taking a dozen 'dual-check' sorties. The fighters will be declared fit for solo sorties by the Qualified Flying Instructors (QFIs). During this training, the fighters will learn the basic techniques for flying, take-off, how to handle the aircraft and landing. Following the training, they will become graduate in tactical flying as well as operations.
They will receive the training in air-to-air and air-to-ground combat. After this, the three officers will get the training for night flying and combat operations which consists of two phases- 'moon phase' and the other 'dark phase' from their airbases respectively.

According to one of the officer, a fighter pilot announced to be 'fully ops' if she or he had gone through the entire training process which takes upwards of a year. The three fighter women pilots, Avani, Bhawana and Mohana have undergone the basic trining in June 2016 then only they were commissioned as flying officers. They all have created the benchmarks for other women by punching a huge hole in the long-standing combat-exclusion policy in Indian armed forces.
Indian Army General Bipin Rawat announced in 2017 that the process to offer the women for combat roles moving at fast rates. This move will surely break the gender barriers and induct women on an experimental basis for initially five years.