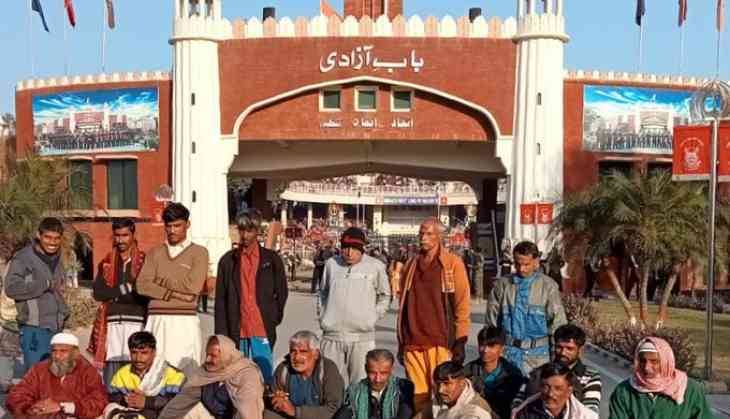 A day after Republic Day celebration, India on January 27 repatriated as many as 17 Pakistani nationals who were imprisoned in the country. Giving information, the High Commission of Pakistan said that the prisoners were repatriated via Attari-Wagah border.

The prisoners were repatriated by India after completion of their sentences.

The High Commission said that the move was taken after continues efforts of the Pak's Foreign Ministry and cooperation from Indian Government. "Our efforts will continue to repatriate all prisoners from India on completion of their sentences," the Pak High Commision in India tweeted.

No data to display.

On January 19, India repatriated a Pakistani national who was under imprisonment in the country.

Earlier this month, India and Pakistan exchanged the lists of civilian prisoners and fishermen in their custody, in line with the longstanding agreement between the two countries.

On January 1, the Ministry of External Affairs (MEA) said that India shared lists of 339 Pakistani civilian prisoners and 95 Pakistani fishermen currently in Indian custody. Similarly, Pakistan shared 51 civilian prisoners and 654 fishermen in its custody.

Also Read: NASA orbiter sends pic of strange rock formation on Mars resembling bear's face

Indian Government called for repatriation of civilian prisoners, missing Indian defence personnel, and fishermen along with their boats, from Pakistan's custody.

Earlier this month, the External Affairs Ministry also said Pakistan had been requested to ensure the safety and security of all Indian and believed-to-be Indian civilian prisoners and fishermen.